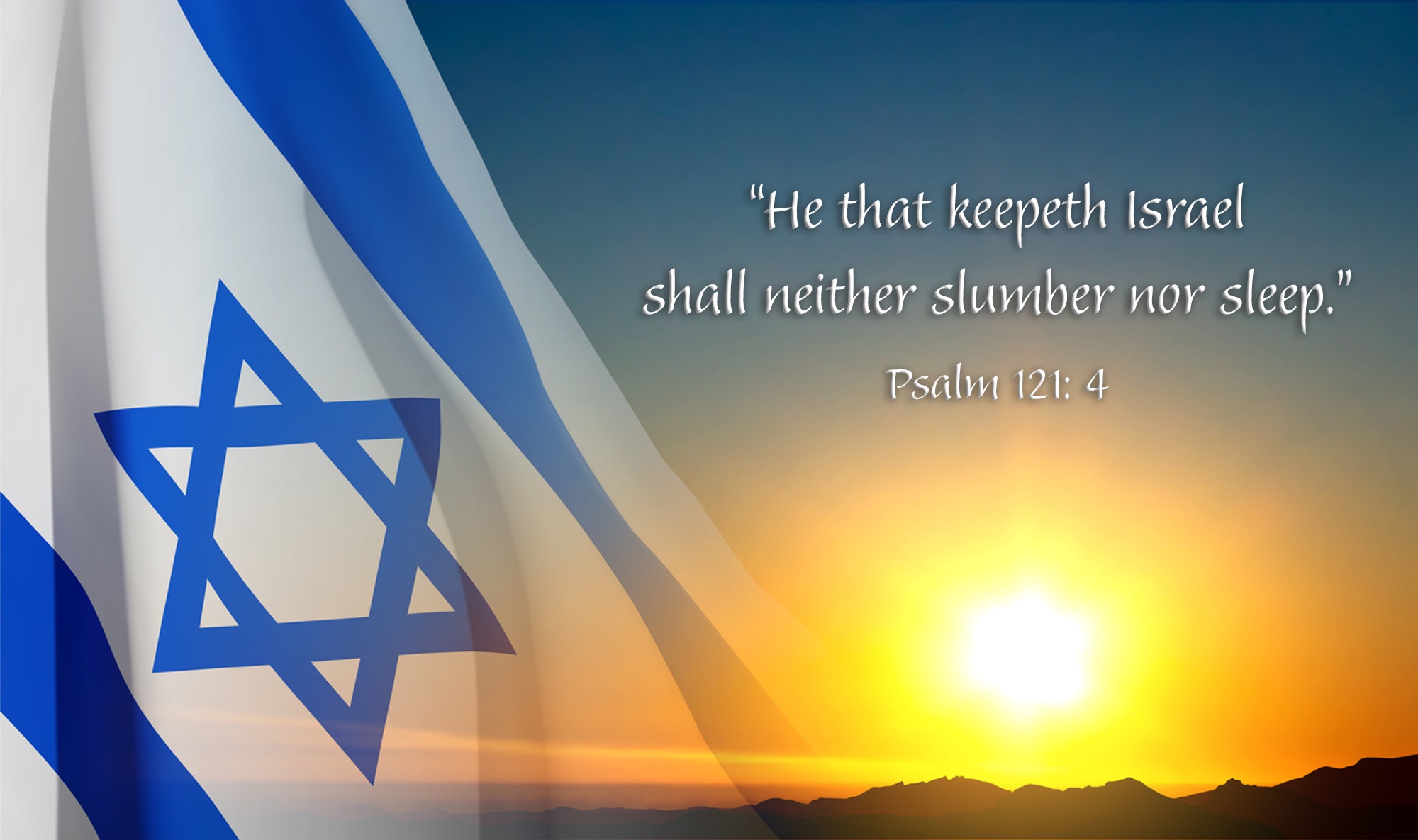 I woke up one Saturday morning on the 7th of last month to find a vast amount of notifications on my phone in my Telegraph App. 'Something's up!" I thought as a tried to focus on my alone time with the Lord.
I tried to let it wait, but the urge to find out what was happening got the better of me, and I opened up to find to my absolute horror the events as they were unfolding in Israel that terrible morning when Hamas terrorists committed unimaginable atrocities to Jewish people on Israel territory, having overcome and breached the border security.
I receive up to the minute and uncensored news from one of the Lord's faithful people living in Galilee, and this news could not be put on the 'back burner' as it were. Having scanned through the many news bites he had posted, I had to lay my phone aside and go straight into prayer about the troubling things that had been brought to my attention.
After finally settling down for some precious moments alone with the Lord after praying, I thought I would post an appeal to pray for those suffering people in Israel on my profile at Facebook. I waited until news of this event began to trickle through to mainstream media before posting this …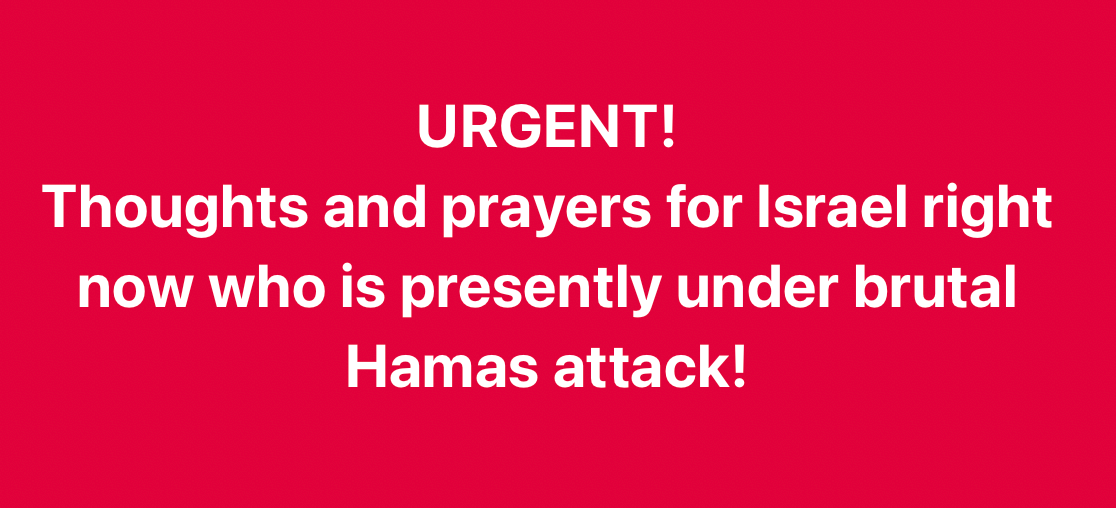 Because this was still very early news, I think that most people must have thought I had gone a bit crazy, or gone to bed too late the night before! I think that perhaps most would have understood as the horrible news began to filter through and spread abroad throughout the day.
Since that awful day, which will go down in history as a modern day holocaust, a huge amount of repercussions have escalated, and Israel will not back down until this terrorist organisation is eradicated. Israel is at war with terrorism both defending itself and the world from such barbaric actions upon innocent people who are not only of Jewish origin, but who are not of their particular faith and evil mindset!
When I think of how vulnerable this little Nation is, and yet how they have been brought through many assaults before, I am amazed at God's faithfulness to His people. I know that they will continue to suffer until God brings about a final resolution for them in the end.
"All Israel shall be saved: as it is written …"
Romans 11: 26
There is no doubt about it, Israel is of special interest to God, which is of course the very reason why the world hates this Nation; simply because God has chosen to love it and to place His Name there. People might not know this, but behind this incessant hatred is the enemy of our souls who deems it his privilege and right to hate everything God loves. He hates everything He has created, and goes about to destroy all he can to thwart God's perfect plans and schedule as mapped out in Scripture. He hates the Word of God because He knows that God will have the final say… it's only a matter of time.
It all began with a covenant that was made by God with Abraham long ago. He called Abraham out from among his family and country to go where God would show him until he finally arrived in the land of Canaan. There God promised him a Son even though he was an old man. God told Abraham that through this son He would raise up a Nation He would call His own through which He would demonstrate His goodness and faithfulness.
After a long wait Sarah bear Abraham the son God promised, who they named Isaac, which means 'laughter'! After all, it was somewhat of a laughable matter because of the fact that Sarah was past the age of bearing children.
Isaac then became a father of twins via his wife called Rebecca. Contrary to the customs of the day, God declared that the firstborn child would serve the younger one! And so when her time came, Rebecca gave birth to two boys. The firstborn was called Esau, and the second one was called Jacob.
Jacob after spending some years away from his parents homeland returned with his large family born to him via his two wives Leah & Rachel. Jacob's character was not the most endearing which was the meaning of his name. He was given to acquiring what he wanted through deceit and manipulation.
But one night on his return journey back home to be reconciled with his brother, there wrestled with him a Man, who we know to be a pre-Bethlehem appearance of the Lord Jesus. There was Jacob prevailing over this Man demanding a blessing. He had to learn as we all do that blessing never precedes brokenness. The Man asked Jacob's name, which meant he had to be honest and confess his character and utter unworthiness for blessing. From then on he had a disjointed hip and was given a brand new name … Israel! From Jacob, which means 'supplanter' or 'deceiver', to Israel, which means 'a Prince with God'!
God's dealings with Isreal continued through Joseph, one of Jacob's younger sons, and they were all saved from a famine by being brought into Egypt.
And in the passing of time they began to grow and multiply and needed deliverance from the tyranny of an evil Pharaoh who knew nothing of Joseph and his family. Moses was used as God's man to deliver the children of Israel from this land and evil king. But they wandered in the wilderness for forty years because of unbelief when they could have entered the land promised them only a matter of days after being miraculously delivered via a trip through the Red Sea!
The Bible is full of fascinating accounts of the enemy's subtle and not so subtle attempts to annihilate God's chosen people from the earth. All of his attempts have failed, every one of them!God has protected His people because of His faithfulness to them and to the covenant He made with Abraham, Isaac, and Jacob.
Then Jesus came, and the enemy tried another tactic trying to kill Jesus when He was just a young child. But he failed again. All through His precious life and sinless walk on earth He was dogged by Satan himself attempting to rid this Man from the earth.
He thought he had finally got what he wanted when Jesus was on the cross in agonies and blood having been delivered through envy and an illegal trial which deemed the innocent guilty!
Little did he know at the time when Jesus was on the cross He was accomplishing the will of God in dying in the place of sinners. Nobody took His life from Him, but His death was the great accomplishment He achieved and the reason why He came. He cried in victory from the cross just before He dismissed His Spirit: "It is Finished!"
Although Jesus was not recognised by Israel as their promised Messiah back then, one day they will. God has a plan to save 'all Israel', but first they must come to repentance and trust in Jesus the way everyone else has had to do in order to be saved from their sin.
"For I would not, brethren, that ye should be ignorant of this mystery,
lest ye should be wise in your own conceits; that blindness in part is happened to Israel,
until the fulness of the Gentiles be come in.
And so all Israel shall be saved: as it is written, There shall come out of Sion the Deliverer,
and shall turn away ungodliness from Jacob:
For this is my covenant unto them, when I shall take away their sins."
Romans 11: 25-27
The world may hate God's people and try to erase them from the earth and claim the land for themselves, but they will never be able to do that because God has placed His name there, and He is faithful to His people and will protect them as He has miraculously done so time after time down through the ages from the moment He made the covenant with Abraham.
We see all of the attempts that were made to eradicate the Jews from wicked Pharaohs and kings slaughtering all Jewish baby boys, to tyrants like Hitler who tried to extinguish Jews in the concentration camps. We see the hand of God in bringing them out of the greatest of atrocities; through wars, and now through terrorism!
God has not forgotten His people and He will keep His promise to them. And we can take comfort in this, because if He has so faithfully taken care of His people thus far, we know He will continue to do so until His will for them is fulfilled. But also we know if God has been faithful to these people, we can rest in His faithfulness to us His trusting people also.
If Israel is a picture of the faithfulness of God, then we can confidently rest there, no matter what is happening all around us.
"I will lift up mine eyes unto the hills, from whence cometh my help.
My help cometh from the Lord, which made heaven and earth.
He will not suffer thy foot to be moved: he that keepeth thee will not slumber.
Behold, he that keepeth Israel shall neither slumber nor sleep.
The Lord is thy keeper: the Lord is thy shade upon thy right hand.
The sun shall not smite thee by day, nor the moon by night.
The Lord shall preserve thee from all evil: he shall preserve thy soul.
The Lord shall preserve thy going out and thy coming in from this time forth,
and even for evermore."
Psalm 121
~~~~~
** Just in case you are interested - Amir Tsarfati is the Israeli brother I listen to and follow for up to the minute legitimate news, and all things concerning Israel. 🇮🇱
* Here is his Website Ministry: https://beholdisrael.org
👉 Disclaimer - Amir is a frontline recipient of a lot of distressing information, especially of late while Israel is in conflict with Hamas. Because of this, the news he posts on Telegram is sometimes graphic in nature; therefore viewer and reader discresion is advised.
👉 Do you have any questions or comments about the above thoughts I would love to hear from you, why not say hello down below at the bottom of the page❣️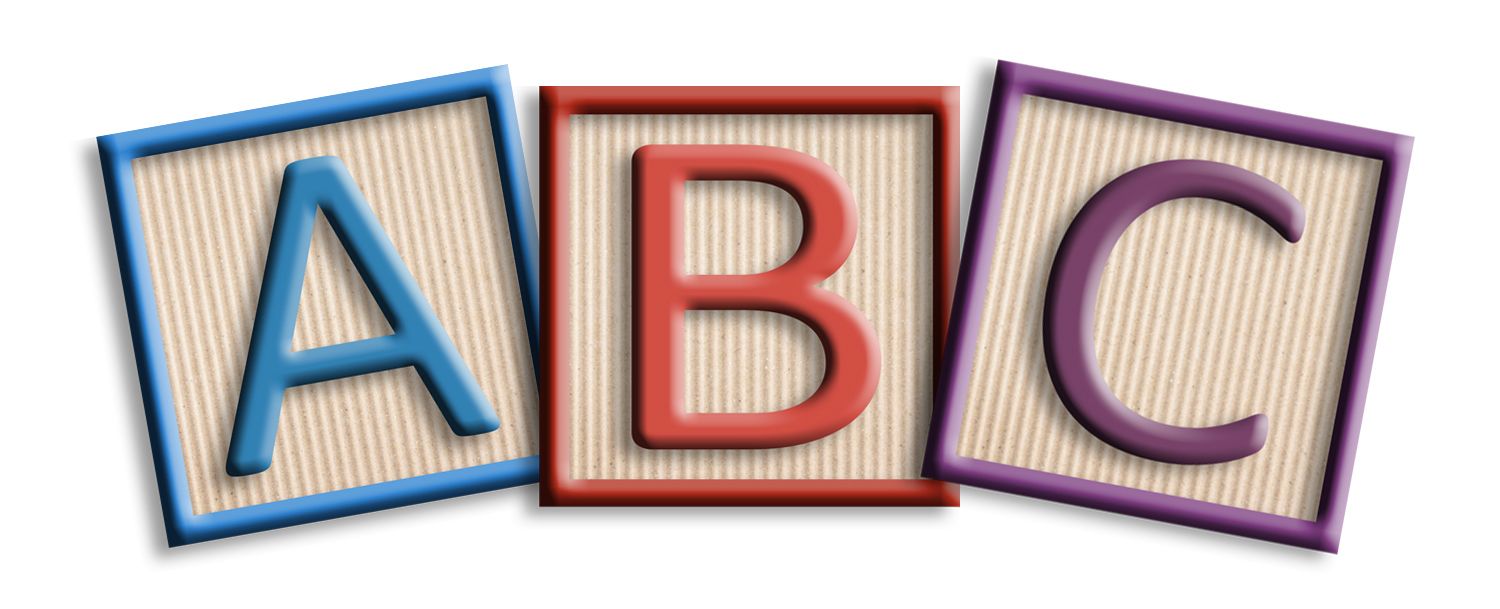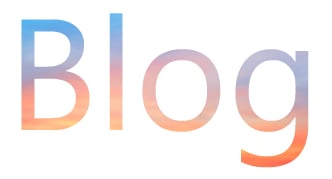 Rest a While's Blog has a new format but Blogs
that were published before September 2023 are still available for viewing 😊
Leave a comment on this post
Thank you for for the comment. It will be published once approved.