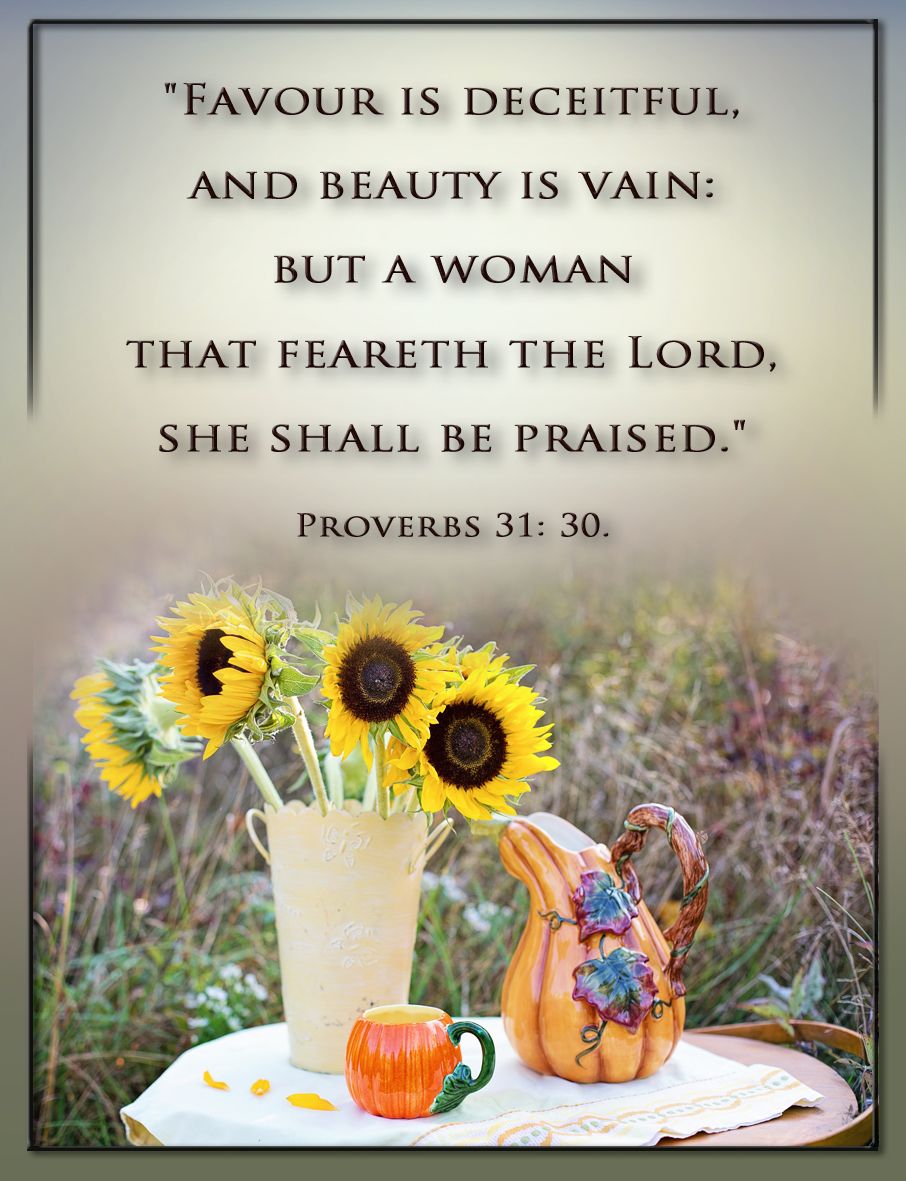 "Favour is deceitful, and beauty is vain:
but a woman that feareth the Lord, she shall be praised."
Proverbs 31: 30.

Here is a message of hope for all ladies no matter who you are,
what age you are, and no matter what you see in the mirror -
the woman who has in her heart a deep reverential love and respect for the living God will not be overlooked. He sees and values it all!
"Open thou mine eyes,
that I may behold wondrous things out of thy law."
Psalm 119: 18

It is a good thing when holding the Bible in our hands to remember that it is a sacred Book, and the Author if it is present while you read each word, sentence, and paragraph. Remember He wants you to learn the truth it contains; for the truth of it is liberating, instructing, encouraging, comforting ... and challenging! It is wise to ask the Author to not only open our eyes so we might see
what He wants us to see, but to open our ears so we can hear His 'still small voice' speaking to our heart, and to open our heart to receive the priceless treasures He wants to place there.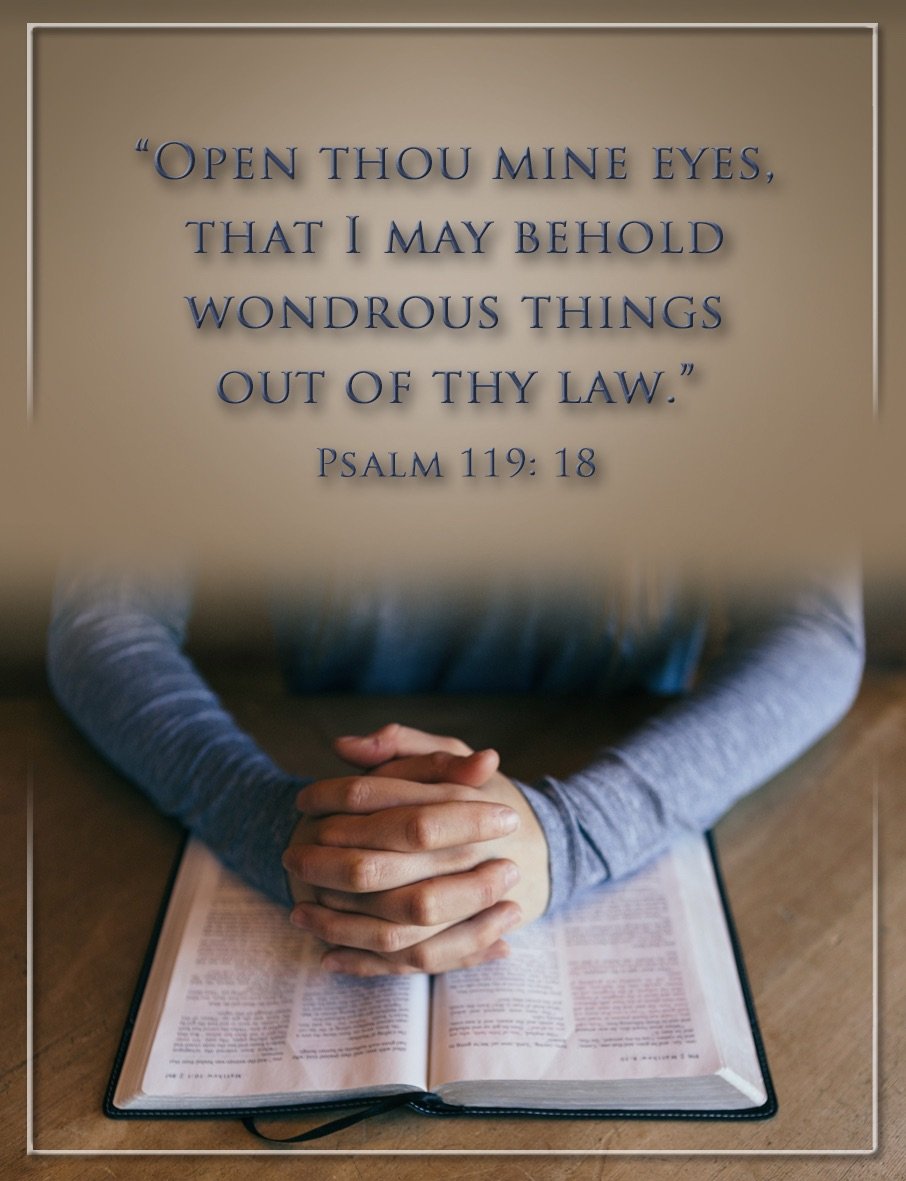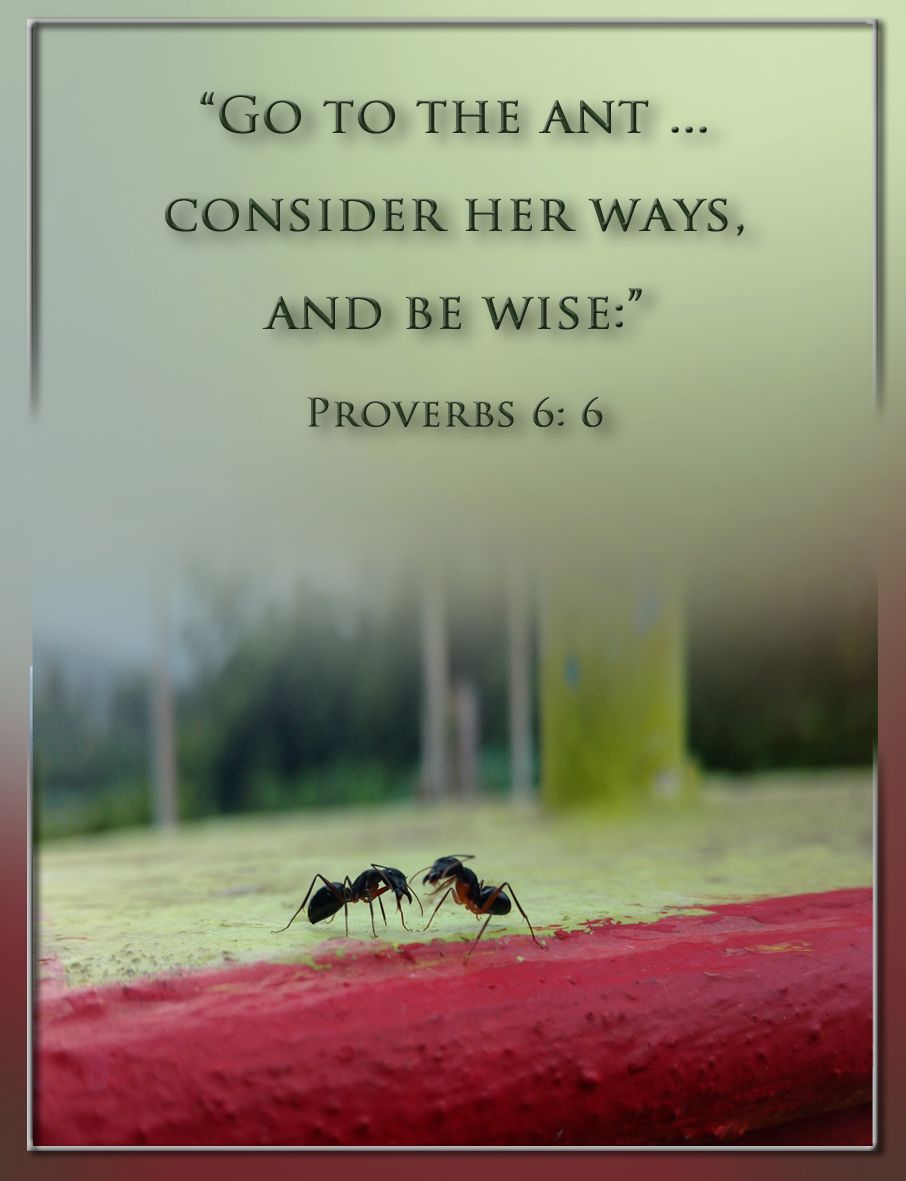 "Go to the ant ... consider her ways, and be wise: Which having no guide, overseer, or ruler, Provideth her meat in the summer,
and gathereth her food in the harvest."
Proverbs 6: 6-8.

It is amazing the lengths God goes to in order to reach the soul about their eternal destiny and the need to be prepared.
These are the very words the Lord used to reach a friend of mine, to provoke him to read the Bible so he could find out how to prepare for eternity.
This tiny little creature has a built in instinct to prepare when the season is good for the winter that is coming. How many of us are prepared to meet with God one soon day? How many are preparing for when our life on earth is over? Don't be complacent because none of us are guaranteed tomorrow!
"The fruit of the righteous is a tree of life;
and he that winneth souls is wise."
Proverbs 11: 30.

The 'fruit' of a person is usually what comes from what's in the heart - be it good or bad. So a righteous person will distribute the kind of 'fruit' that is life giving and enriching to those who encounter such an individual.
Those who are abiding in the Lord and following Him closely are those most likely to dispel the sweetest 'fruit', and be the type of folks who make it easy for others to trust in Jesus.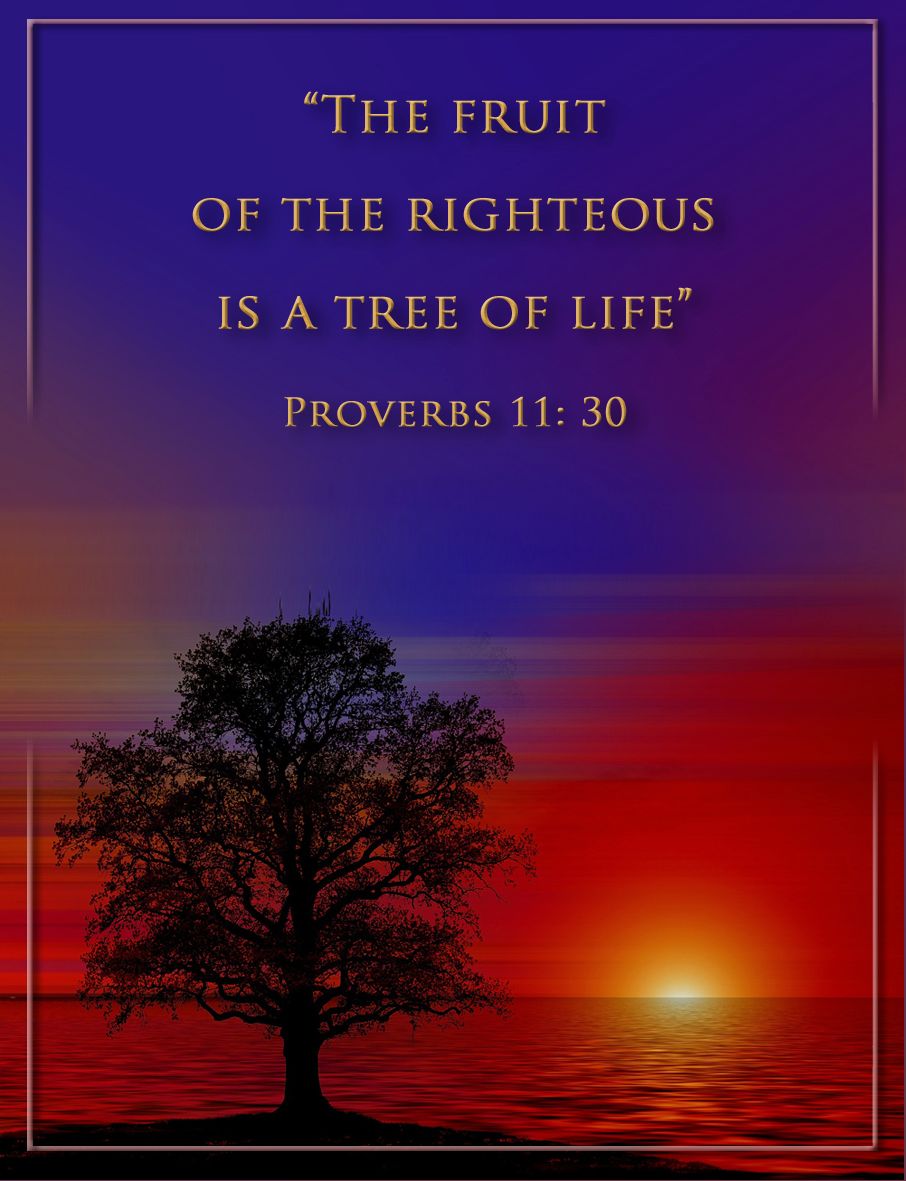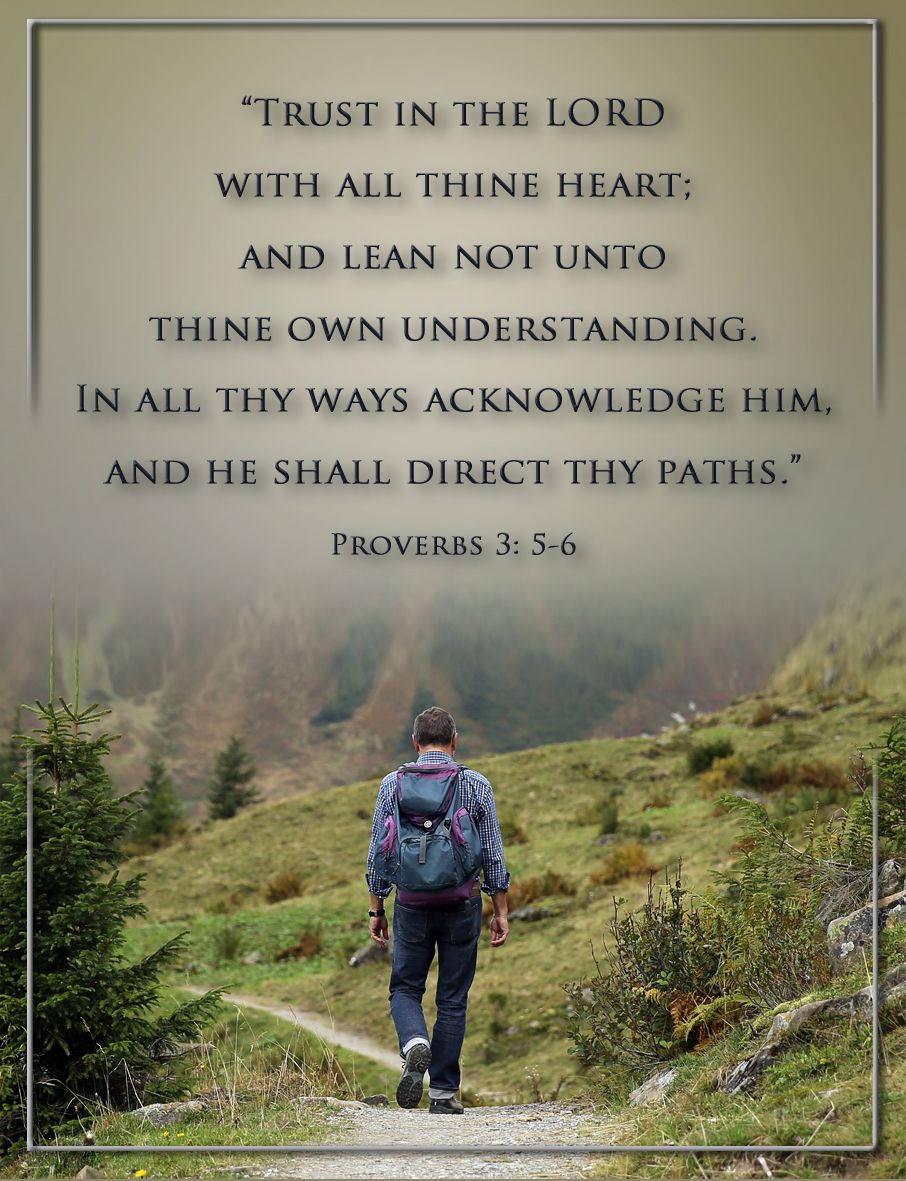 "Trust in the LORD with all thine heart;
and lean not unto thine own understanding.
In all thy ways acknowledge him, and he shall direct thy paths."
Proverbs 3: 5-6.

This age old truth is almost as widely known as John 3: 16.
Before being guided as promised by the Lord, there are three conditions that must be met first.
Firstly, we are considering the all knowing God here, so it stands to reason that He requires our utter and complete trust.
Secondly, seeing as His thoughts are much higher than ours, then our own understanding and reason will not do at all!
And lastly, our very existence and all of our abilities are because of His kind permission, therefore it is imperative that we acknowledge that, because we are totally unable to do anything without Him! When we are prepared to do our part - wonder of all wonders, this great God has promised to lead and guide us unworthies along life's journey.
"Whatsoever he saith unto you, do it."
John 2: 5

Here in the UK, Mums have been given special attention and gifted with breakfasts in bed, flowers, handmade cards, or special meals out etc.,
all in their honour on Mothering Sunday :)
However here is one Mother who diverted all the attention to her beloved Son. She knew before hand the true blessing of listening to what He is saying and obeying His voice. How about you?
The Lord Jesus said:
"If ye continue in my word, then are ye my disciples indeed; And ye shall know the truth, and the truth shall make you free." John 8: 31-32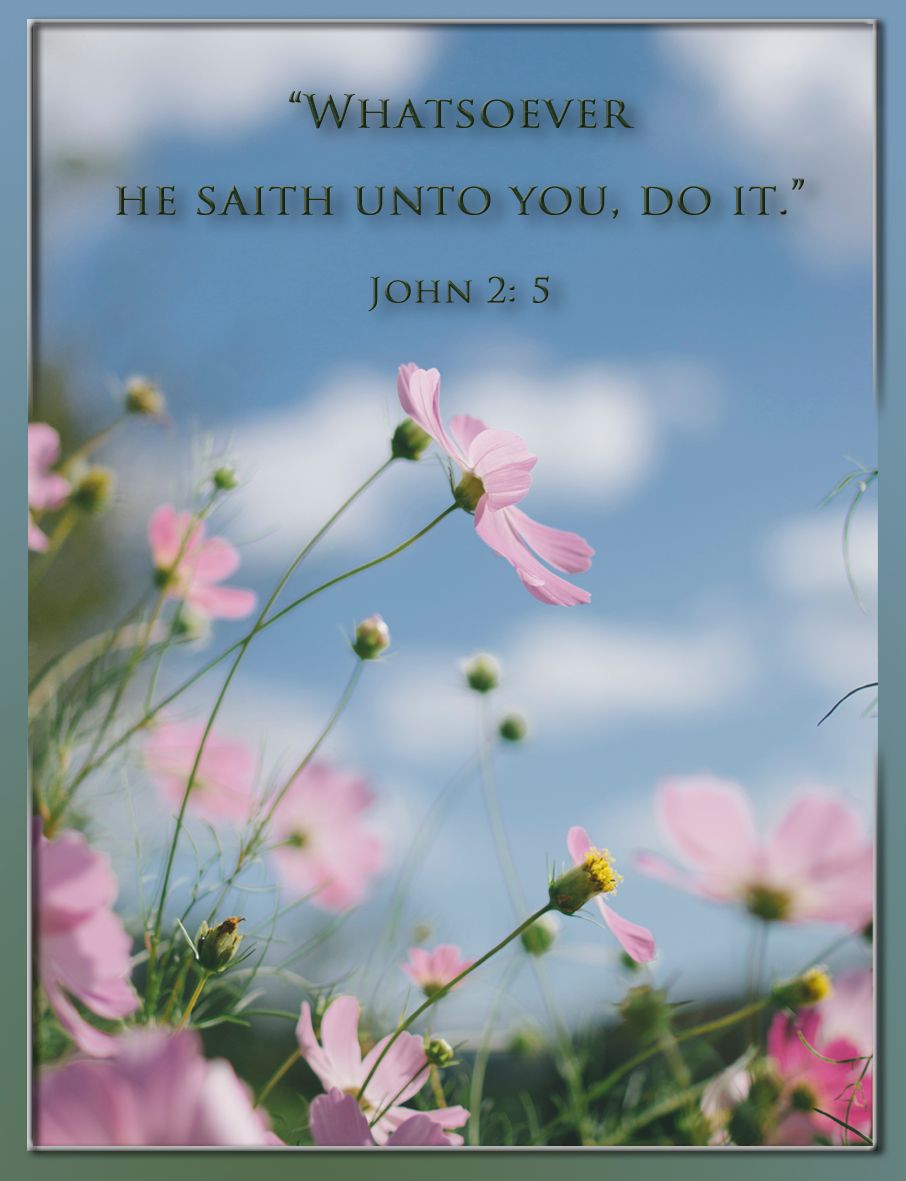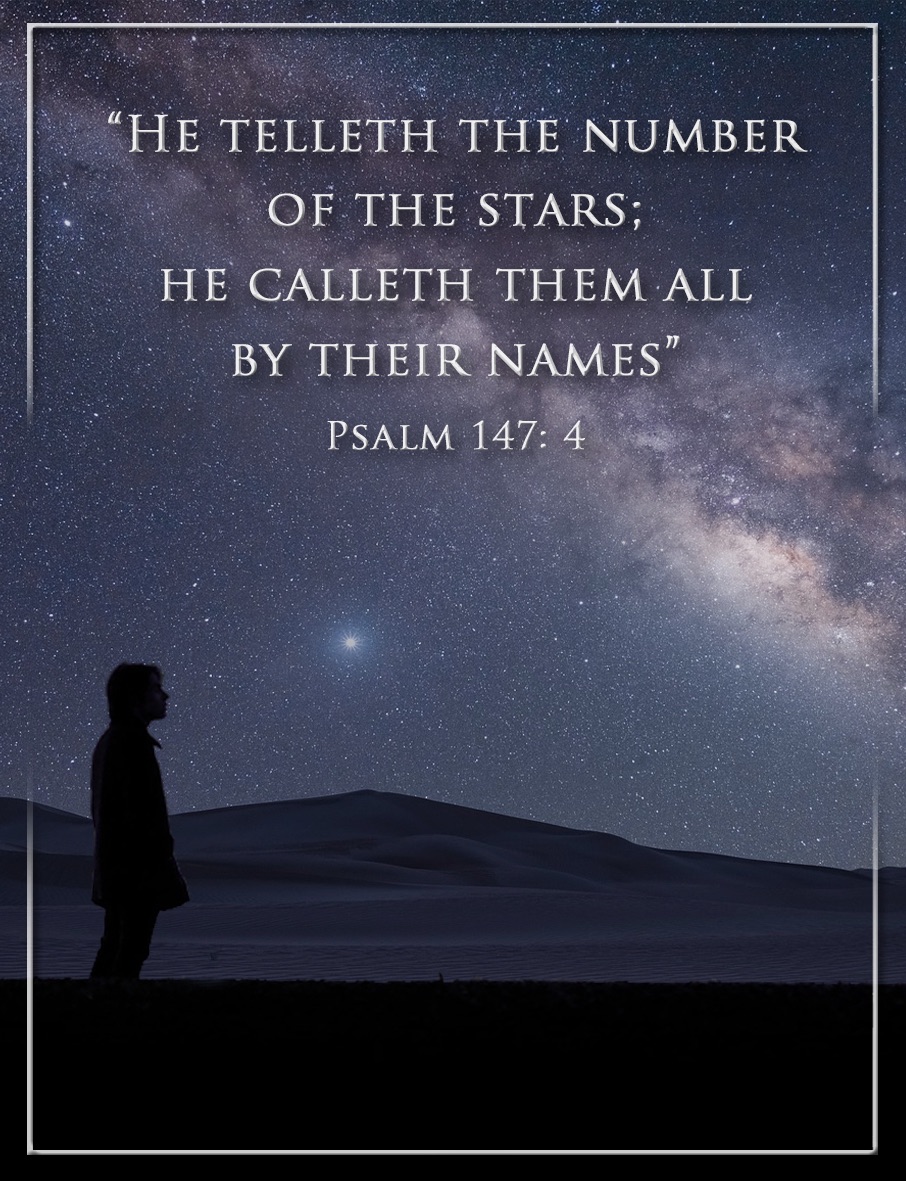 "He telleth the number of the stars; he calleth them all by their names. Great is our Lord, and of great power: his understanding is infinite."
Psalm 147: 4-5.

This is the One in whom we can completely trust.
He who has a name for the individual stars He has created, (which as far as we know are so many they cannot be numbered,) knows all of our intricate needs. He ought to be the first One we turn to with our cares and concerns because after all, He knows about them infinitely better than what we do!
"Let every thing that hath breath praise the LORD. Praise ye the LORD." Psalm 150: 6

Every man, woman, boy, and girl, and every creature that walks upon this earth owes their very existence to the Mighty Creator and Sovereign of the universe in which our tiny little planet is suspended.
There is no reason for our hearts not to be full of praise and adoration,
not only for our very lives but for the Hope He has given to us in this sad old world. He has given to us His beloved Son, who went all the way to the cross, which is the expression of His immeasurable love to unworthy folks like us. Trusting in Him makes an eternity of a difference!
There couldn't be a more a worthy subject for our heartfelt praise. :)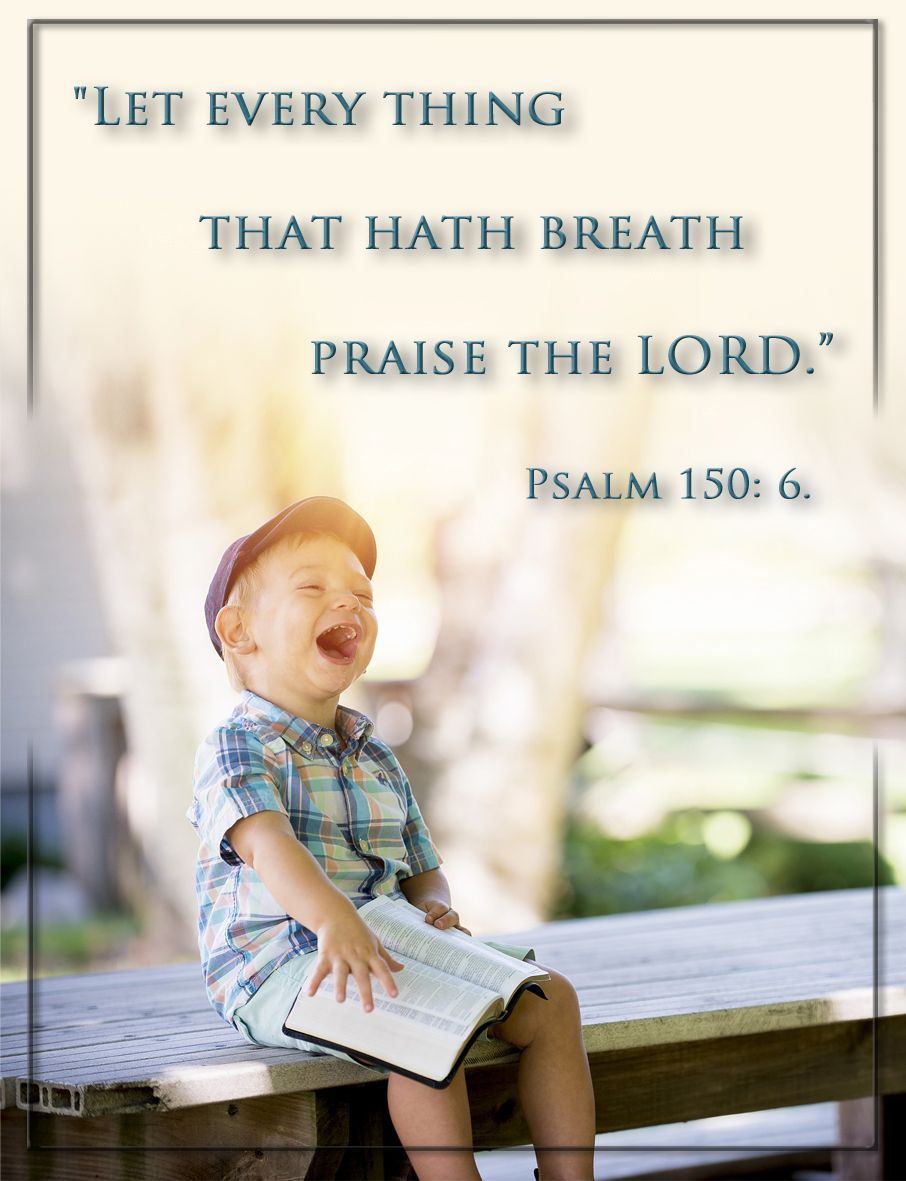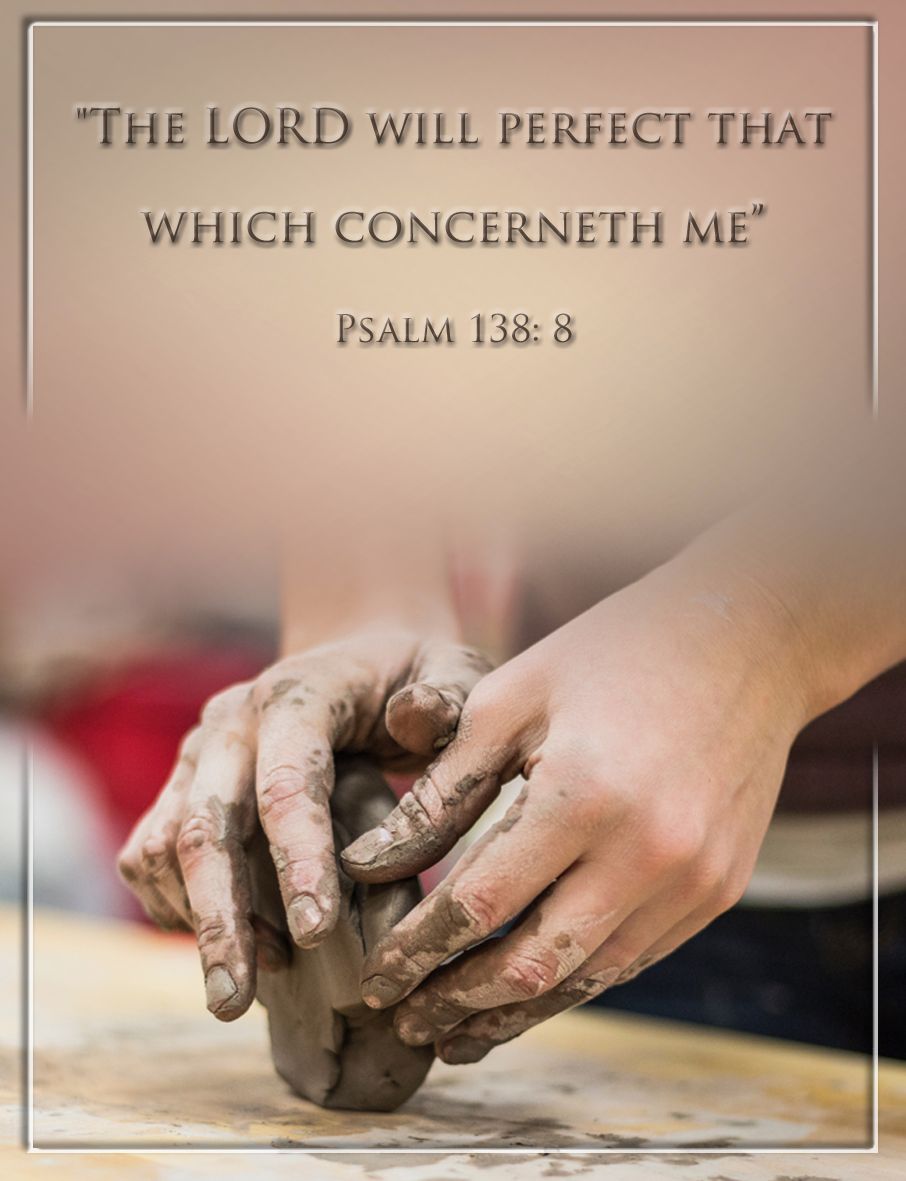 "The LORD will perfect that which concerneth me: thy mercy, O LORD, endureth for ever: forsake not the works of thine own hands."
Psalm 138: 8

Every one who is 'born of God' is a 'work in process'! May this encourage you if you feel like you have been forgotten - He always finishes what He's started. "Being confident of this very thing, that he which hath begun a good work in you will perform it until the day of Jesus Christ." Philippians 1: 6.