One afternoon a few days ago after having begun work on my second album almost five years ago, I held in my hand the final copy of what you will be able to hear for yourselves one soon day. I listened for an hour or so to what my beloved Lord by His sovereign grace has enabled me to do, and it was to me a most humbling experience; for I knew that I was listening to songs that could not possibly have been created all on my own. Nobody but God could do such a special thing!
My mind went back to the many years of struggling in my soul and how I felt so desperately the need for an answer to the burden on my heart – speedily! However, God's desire was to keep me waiting for quite some considerable amount of time in order to learn things I would never forget. Precious things I will never lose.
And I have the absolute guarantee that I will be in possession of these treasures throughout eternity. These are things I will be taking with me at the end of my life's journey and I will not be leaving behind like the treasures of earth we are inclined to hold on to tightly at times. And what indeed are these treasures I am writing about?
For me they are appreciations of the beloved Person of Christ that have been revealed to me through times of intense suffering. It was during the crucible experiences that I have learned that 'He is able' and He is sufficient. It's not a matter of having to make do and be satisfied with my lot but it is rather a matter of being in possession of an overflowing cup! It is about being so blessed by God who loves us abundantly that our little vessel is hardly able to contain all He has in store for those who trust Him implicitly.
I have learned that you just cannot possibly appreciate these things without some degree of suffering or other. Somehow it seems to be the necessary means to an end. But, O, what a result! I heard it said recently that sometimes there is a price to pay; great suffering to endure, misunderstanding and reproach to be borne by one who obeys the Lord but there is promised "a great recompense of reward" – Amen!
Perhaps this is the reason for the many years of waiting before the Lord in prayer before embarking on such a task like mine that is at last now almost completed. Perhaps this is the reason being all of the setbacks and disappointments along the way.
Let me express to you dear fellow sufferer, God has in store treasures just for you. There are things about Himself He wants to reveal to you for a specific purpose, and these things you too will be able to treasure for all eternity.
Waiting can seem at times to be so long you feel almost ready to faint along the way and suffering can well nigh break the heart, but be of good cheer, God doesn't waste a moment of time or tears that fall; He has a purpose for them all. Besides that, there is nothing quite like the hand of comfort that comes direct from heaven itself. And there is nothing quite like the Word of comfort that comes from God alone. Believe me – I know!
Well now, my CD is now back in its case, an email has been sent expressing my approval to the Engineer who is responsible for preparing it for manufacture and now there's just one more short period of time to wait before God takes "A Whisper in the Wind" to the four corners of the earth.
It is my earnest prayer that one day you may well agree that it was well worth the wait!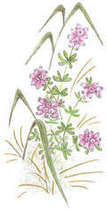 "Blessed be God, even the Father of our Lord Jesus Christ,
the Father of mercies, and the God of all comfort;
who comforteth us in all our tribulation,
that we may be able to comfort them which are in any trouble,
by the comfort wherewith we ourselves are comforted of God."
2 Corinthians 1: 3-4