Out Of The Darkness
Posted on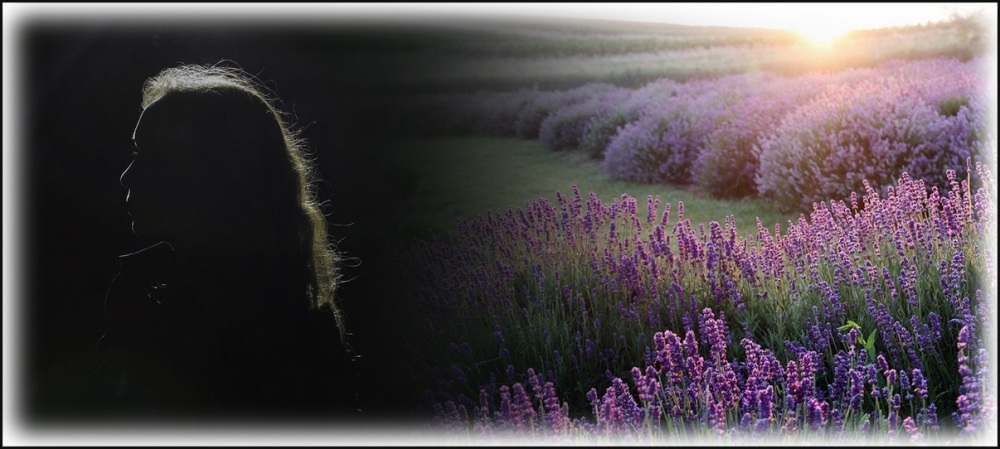 Courtesy of Pixabay.com
"… The god of this world hath blinded the minds of them which believe not,
lest the light of the glorious gospel of Christ, who is the image of God, should shine unto them."
2 Corinthians 4: 4
Why is it that people shy away from the Christian Gospel message? After all, it is a message of hope and cheer, and who doesn't want or need hope and cheer in these turbulent days in which we are living? It is as if they are afraid of something. And in so doing they deprive themselves of the most blessed life one could possibly have.
I see people everyday existing from one day to another. Some exist in humble fashion and others are more illustrious in their existence, but existing is all it is!
This is the only sort of life a person without hope can know without the living God in their lives.
Perhaps they are afraid that He will take something away from them, or perhaps they are afraid of having to do something they are not comfortable with, or maybe they are too comfortable where they are, so they hide away!
Well, it Is true that He will take something away from them if they come to Him and trust in Him fully! It is the guilt, the shame, the power, and the consequences of their sin He will remove. Sin is a great burden to bear!
We were with friends a little while ago and a thought came to the surface in conversation on this subject that is worthy of sharing. My husband said: "it is as if people are hiding in the back of a dark cave pretending to live, but they are stubbornly defending their darkness with pride as if they know better!
Somebody comes in from outside to tell them to come on out and see what it is like out there, but they won't! They do not understand that outside the sun is shining, the sky is blue, the grass is green, and the birds are singing. There are blessings without number if only they would leave the confines of their hiding place in the dark and come and see what God has for them."
It is going to take a radical change of mind and a step of faith to come out of the darkness into God's glorious light. But this is exactly what it is like for somebody in their sins. They insist on remaining in the dark because that's where they feel 'safe'!
"And this is the condemnation, that light is come into the world,
and men loved darkness rather than light, because their deeds were evil."
John 3: 19.
But the sad thing is that while souls remain in the dark many of them are loud in their resistance, maybe even aggressive against those with the Gospel message that offers to them 'joy and peace in believing'.
How good and gracious God is to wait in patience allowing life's circumstances to bring people to a point where they cannot continue as they are. Sometimes a person spends a lifetime walking away from the living God of mercy only to find that He is just a step of faith away from them.
Perhaps you may be that person that has spent far too long in the dark deprived of light and life in its fulness.
Oh, for a change of heart that will place you on the path of blessing …
Then you will come into the good of what God has in store just for you. Who in their right mind would choose an existence in the dark outside of the favour of God, when there is life in abundance to be found in the light of His presence? Could you be truly comfortable separated from Him in a place where sin abounds?
There at the cross of Jesus is the place where mercy is found, where grace is displayed, and where forgiveness and cleansing can be freely received. All it takes is true humility, acknowledging that the Lord Jesus was on the cross dying as the Substitute for you personally, and cry out: "Oh, Lord, be merciful to me, a sinner."
There is nothing that you can do other than trust in the One who has already done everything needed. Take a good look at the goodness of God towards you and let His unmerited goodness and grace humble your heart. Turn from your old dark living to the One who can give you an brand new start.
All the dirt and stain of sin that will not go away on its own is ready to be removed. Cleansing awaits because the precious blood of the Saviour was shed when He died in the sinner's place … in your place!
There is a place of darkness, even darker than the place you know. It was prepared for the Devil and for his angels, it was never meant for people, but sadly many people end up there when they die because they refuse the Saviour's pleas to come out from the dark and trust in Him.
Do not allow yourself to be another one of those foolish people because once the line is crossed -
there is no coming back!
There is no light there! There is no love there! There is no company there! Everyone that is there, is there alone… forever! In that place where there is no hope, no mercy, no comfort, and no relief, because that is the place where there is no God!
Here and now is the place and time to get right with the living God who has provided the way to escape the torments of hell forever.
The Lord Jesus said: "The Son of man hath power on earth to forgive sins…" Matthew 9: 6. 'Power on earth', and not anywhere else. On earth is where sins are forgiven, while people are alive. After they are dead, it is too late!
So when someone comes into your darkness from the light with the message of hope for you, be prepared to leave that comfortable place of yours behind. Come out of the darkness and trust fully in the One who can, and will shed His glorious light upon you, give you life in abundance here and now, and all the joys of eternity to look forward to.
Perhaps you then may be able to identify with the words of the hymn writer of yesteryear who wrote:
"Long my imprisoned spirit lay,
Fast bound in sin and nature's night
Thine eye diffused a quickening ray
I woke, the dungeon flamed with light
My chains fell off, my heart was free
I rose, went forth, and followed Thee."
- Charles Wesley
~~~~~
Here's how to know for sure you can be ready for heaven and not left in the dark
It's as simple as 'ABC'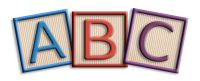 ~~~~~


>> Do you have any questions or comments about the above thoughts I would love to hear from you -
why not say hello down below!

♥