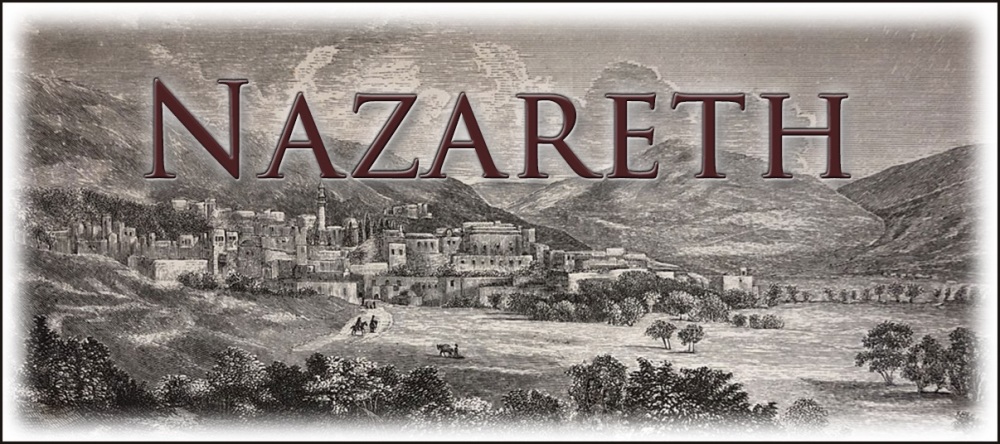 Courtesy of iStock.com
"Philip findeth Nathanael, and saith unto him,
We have found him, of whom Moses in the law, and the prophets, did write,
Jesus of Nazareth, the son of Joseph.
And Nathanael said unto him, Can there any good thing come out of Nazareth?
Philip saith unto him, Come and see."
John 1: 45-46
Nazareth … A little nondescript town where nothing happened most of the time! It may have been a place of ill repute; because this appeared to be the place where people like 'that' came from! It had that type of a reputation that people generally felt that nothing good could come out of a place like that! We have places like this where I live … areas or estates of houses that have a sad reputation. It must be extremely difficult for anybody living there to do anything with themselves. First, they have to overcome the reputation of their place of origin before they can move on!
It was probably like that for the folks living in Nazareth. However, in spite of all that, they were probably a close nit society who took care of one another. I am sure not everyone living there was 'one of those type of people', but it is sad how outsiders can label someone just because of where they come from, never giving them a chance.
There in that lowly city there was a family keeping themselves to themselves. A husband and his wife with several children, the oldest of which was an exceptional young Man! Growing up He was an incredible little boy, then an unusually good teenager, and now a pure and morally clean young Man. He had the manners of a gentleman and the kindness and tenderness every mother would be proud of. His work was exceptional as He followed in the footsteps of His 'father' who was a carpenter by trade.
I would imagine that everything He fashioned was perfect and flawless. There would never have been a time when He would have to take back something He made and rectify a mistake. And I am sure all the bookkeeping for the family business was in good order.
However, there came a time when
He would have to leave His hometown for a higher calling!
For thirty years the Son of God grew up in total obscurity; therefore in complete safety and protection in this lowly city of Nazareth under the care and keeping of Joseph His supposed father, husband of His Mother Mary. There would have to come a time when His ministry would begin and He would publicly display who He really was before all the people and places He visited within the next few years. And now was that time!
All that He did from now on was in full view of all who would see. He taught the people with authority, He healed the sick folks, He delivered people demonically possessed, He provided food for the masses, He could control the weather and even raise the dead! What a Man this was! Who was it that suggested that no good thing could come out of Nazareth?
This was not merely a good Man, but the best Man that ever lived. He had come to display the character of God wherever He went, but ultimately was crucified on a cruel Roman cross. The people having been stirred by the religious powers that were at that time called for his blood and wanted Him dead! It looked like they had done away with the only One who had the answer to every human need … but God was in complete control! This perfect Man voluntarily went all the way to the cross to die in the sinner's place because we, like they back then could not do anything to redeem our souls and make ourselves fit for heaven when we die, but Jesus could do all this and more!
"Christ Jesus came into the world to save sinners… "
1 Timothy 1: 15.
"God commendeth his love toward us, in that,
while we were yet sinners, Christ died for us."
Romans 5: 8
"For God so loved the world, that he gave his only begotten Son,
that whosoever believeth in him should not perish, but have everlasting life."
John 3: 16
"… What must I do to be saved? …
Believe on the Lord Jesus Christ, and thou shalt be saved."
Acts 16: 31-32.
Down through the ages poor lost and sinful souls
have come into the benefit of the merciful Saviour's sacrificial love
Why did God choose to place His precious Son into the hands of the poorest and lowliest of people? Why did He choose despised Nazareth to be the place where His precious Son would be raised? Could it be so that we all might be encouraged to give to Him our all in spite of where we came from, who we are, or what our present status is? Remember, God only puts lights in dark places, and more often than not, it is from the dark places where His most faithful and productive people come from.
If you have trusted in His precious Saviour He will have made you His own and now has something for you to do that is of great value to Him. There is not a single person who is not of great value to Him. There is not a single person who is not beloved of God. He will raise you up, (even you), and enable you to represent Him perhaps right where you are among those in your own neighbourhood or workplace, or maybe even further afield.
If anyone sees or hears you and knows where you came from, they might be tempted to question among themselves: "Doesn't he come from 'there'?" "Isn't she one of 'them'?" "Didn't they go to 'that school' or 'that place'?" But there will be no denying who you are right now. Because you are now a faithful follower of the Lord Jesus everything has changed! You now have a higher calling, and now you serve the highest and most worthy of all masters to serve. Now you are working for and living for the One "who is seated at the right hand of God." Colossians 1: 3.
Remember and be encouraged that the One who loves your soul chose to live and grow up among people who lived in a town most outsiders thought was a 'no good' town where 'no good' people came from. Look how wrong they were!
~~~~~
Here's how to know for sure you can be ready for heaven and for the promise of His coming
It's as simple as 'ABC'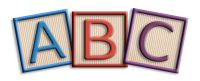 ~~~~~


>> Do you have any questions or comments about the above thoughts I would love to hear from you -
why not say hello down below!

♥