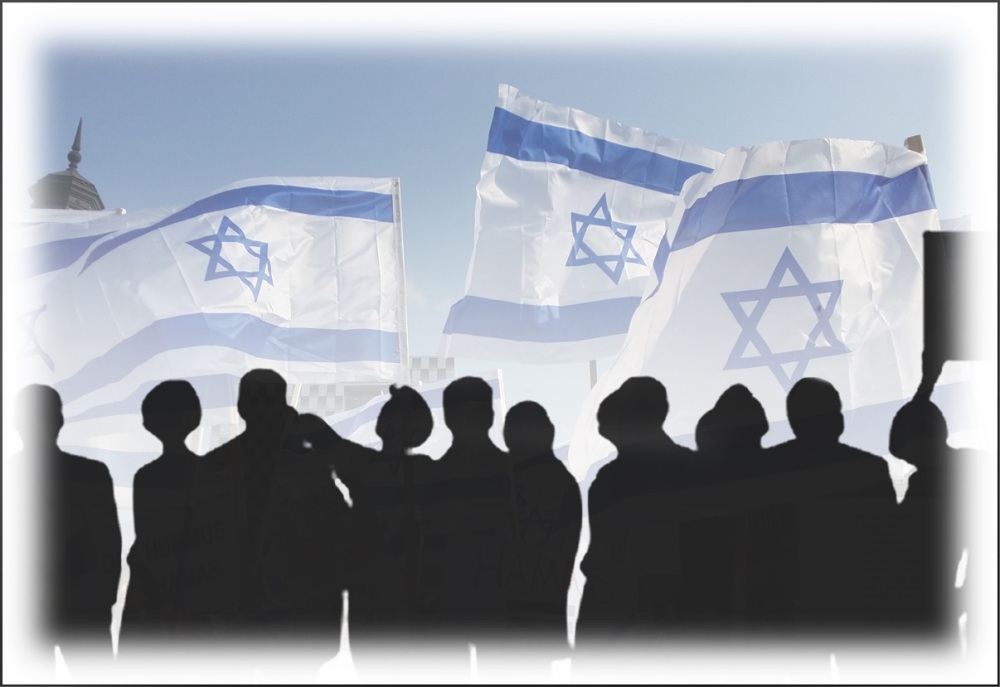 Courtesy of Pixabay.com & kindpng.com

I have been watching with interest and concern the unfolding events in Israel of late. Over the past few weeks there has been rioting as the "Government of Change" had to give way to the majority who voted their man back in. Evidentially there are a number of people who don't agree with the re-establishment of the former Government, and are conjuring up every excuse they can possibly find to topple it and regain their own course of action!
A lot of effort has gone into prepping the media to propagate and fuel hatred for the present Prime Minister of Israel and his ideals for moving forward, for the good of the nation and all it's inhabitants.
At the time of writing, while the enemies of Israel encircle about waiting for the opportunity against this precious land of God's ownership, Israel has become a divided nation and on the brink of civil war!
Of course this did not happen overnight, but this is the result of heavy funding to make this happen. Time will tell to see how this all pans out, and one day in the not too distant future when it looks like Israel is about to be annihilated, a miraculous deliverance for them will occur, according to the prophecies written in Ezekiel 38-39.
If the nation is destroying itself from within, and the enemy from without is waiting for an opportunity when Israel is that its weakest to finally move in and finish them off, then God will come in and rescue them like only He can do. There will be no mistaking who it was that acted on their behalf! It's only just a matter of time!
And we wait holding our breath to see what will happen.
It is amazing how easy it is to influence the majority and to get the people all stirred up, moving in masses as desired by the perpetrators behind it all. We have seen it in past years and recently when for the first time in human history the whole world went into lockdown!
We see it happening again with other subjects of primary interest at present, and right before our eyes we are watching it happen in Israel!
……
2000 years ago the crowd was all stirred up against Israel's promised Messiah. They didn't realise it back then, but this lowly Man that was living out His perfect life before them all was the One that the Scriptures had promised. But they were not looking for a suffering Saviour, but a conquering King! The religious authority had conveniently overlooked the Scriptures that told them clearly that the Messiah Who would one day be the One who would come to reign must first come to suffer and die as the Substitute for lost sinners.
Consequently having been all stirred up by the powers that be they rejected Him outright and cried when asked what was to be done with Him: "Away with Him we will not have 'this' to reign over us." He was then delivered into the hands of those who cruelly mocked and beat Him, had Him nailed to across and left to die!
While He was with them, they had their opportunity to welcome their Messiah with open hearts and open arms, but they thrust Him out! After so many whispering untruths about Jesus had been spread by the powers that were in that day, it didn't take much for the passion of the people to be stoked up to act in their collective rejection of Him.
After demonstrating His perfectly pure and spotless life, after witnessing His miraculous acts of healing, weather control, and provision for the masses, and after hearing His gracious life changing words, they rejected Him for a thief and murderer scheduled to be crucified that day for his crimes.
Although the ugly nature of mankind was displayed in its true colours in the way the precious Saviour was treated, we must never forget that this is the very reason why Jesus came to this earth. He came to offer Himself in the place of sinners, and with His own precious blood He came to satisfy the righteous claims of God against our sin, once for all!
He gave Himself willingly. Nobody took His life from Him!
These were the words of Peter who was the first man to preach the Gospel message after Jesus rose from the dead and after some time was taken back to heaven:
"Ye men of Israel, hear these words; Jesus of Nazareth,
a man approved of God among you by miracles and wonders and signs,
which God did by him in the midst of you, as ye yourselves also know:
Him, being delivered by the determinate counsel and foreknowledge of God,
ye have taken, and by wicked hands have crucified and slain:
Whom God hath raised up, having loosed the pains of death:
because it was not possible that he should be holden of it."
Acts 2: 22-24.
Those of us who have trusted in Him know that we are not trusting in a Saviour that died in our place only. He is not dead anymore! He is alive, because as the above Scripture says: 'It was not possible that he should be holden of it (death).' Death could not have it's claim on our beloved Lord and Saviour because of God's total delight and satisfaction in Him and all He accomplished there on the cross all those years ago. If there had been one minute thing that was displeasing to God the Father, then the sufferings of the Saviour would have been a waste of time and energy! If there had even been the slightest questionable thought in the heart of God's precious Son, He would not have raised Him up from among the dead three days later. If God was not totally satisfied with His beloved Son, then we would have no hope!
We can be so thankful that our Saviour who is perfect,
pure and totally delightful to His Father is alive in heaven today!
And because this is true we have so very much to look forward to because of His promise to come and take us to be with Himself one day very soon.
We live at a time when the world is fast growing hostile towards Christians and the crowd is getting all stirred up again over Jesus, His people, and against anything that God approves. Perhaps we might feel overwhelmed at the thought and our future might feel daunting, but be comforted by the fact that although we as God's people may be unpopular, we really have nothing to fear because the Bible tells us: "greater is he that is in you, than he that is in the world." 1 John 4: 4.
This is the season in which we remember when our beloved Lord was crucified, buried, AND rose again from among the dead! Therefore we can find comfort for our hearts, and we can know true joy in spite of the circumstances in which we are living because our Saviour is alive, and abides in the lives of all His people! With so great a One on our side and so much to look forward to, maybe it is time for us to get all stirred up and make His grace and mercy known unto a needy world of people … before it is too late!
"My heart is inditing a good matter:
I speak of the things which I have made touching the king:
my tongue is the pen of a ready writer."
Psalm 45: 1.
~~~~~
Here's how to know for sure you can be ready for heaven and for the promise of His coming
It's as simple as 'ABC'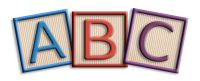 ~~~~~


>> Do you have any questions or comments about the above thoughts I would love to hear from you -
why not say hello down below!

♥