A Cause For Celebration!
Posted on



Courtesy of pixabay.com
Wow! What an incredible few weeks this has been! As we ready ourselves to celebrate the 70th year reign of Queen Elizabeth 2nd the atmosphere is buzzing. Children in their schools have been having themed parties when everything from the clothes they wear to the goodies they are eating are in colours of red, white, and blue. Shop windows are decorated accordingly, and many windows and gardens are festooned with bunting to match our Union Flag :) Over this long weekend I expect there will be many garden parties (weather permitting) and a time of gladness to be had by all.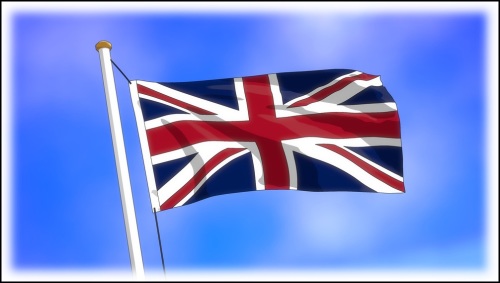 Courtesy of pixabay.com
We just had a celebration as well… it was our 40th wedding anniversary, while we had a house full of loved ones who had come to bring cards and flowers, our daughter who lives in the UK whom we haven't seen for three years just 'showed up' for a surprise visit with our youngest grandchild who we have never met before. This was an absolutely wonderful surprise arranged in secret by our son and daughter! It was a whistle stop visit, an overnight stay to return home the next day. It was all over far too soon but with the help and support of some key people no less precious than those who organised the surprise, it was all so much appreciated and will be a precious and abiding memory to keep and treasure.
And while all of this has been going on I have been watching live video footage of nesting birds. I have watched with great interest the little British blue tit birds build their nest over almost a month, then the eggs one by one were laid in a beautiful little fur lined cup created by the mother bird instinctively with knowledge impressed into it by God the Master Designer. I watched the perspective mother bird sit on her nest of ten eggs for about two weeks until one by one, eight of the tiny eggs hatched. From that moment on the work really began as there were a lot of hungry mouths for the parent birds to feed. Over the next three weeks or so I watched the tiny baby birds grow and grow from little pink 'grubs' into small versions of their Mum and Dad. Seven of the hatchlings survived to fledge.
But here is a thing that interested me… when they were all grown and ready to leave the nest, and from outside the confines of their little box, the big outdoor world was luring them to come on outside. As time passed they all grew restless until one day within a few hours they each left the confines of their nest to start a brand new life in the warm sunshine, and all of the adventures that they would never have known if they stayed 'safe' in the little box in which they were born.
It cheered my heart to see these little creatures grow and fledge successfully. But what a cause for celebration as it were, for each of these little birds now that they were free to live the life they were created by God to live. I do hope they have fared well out there in the big wide world.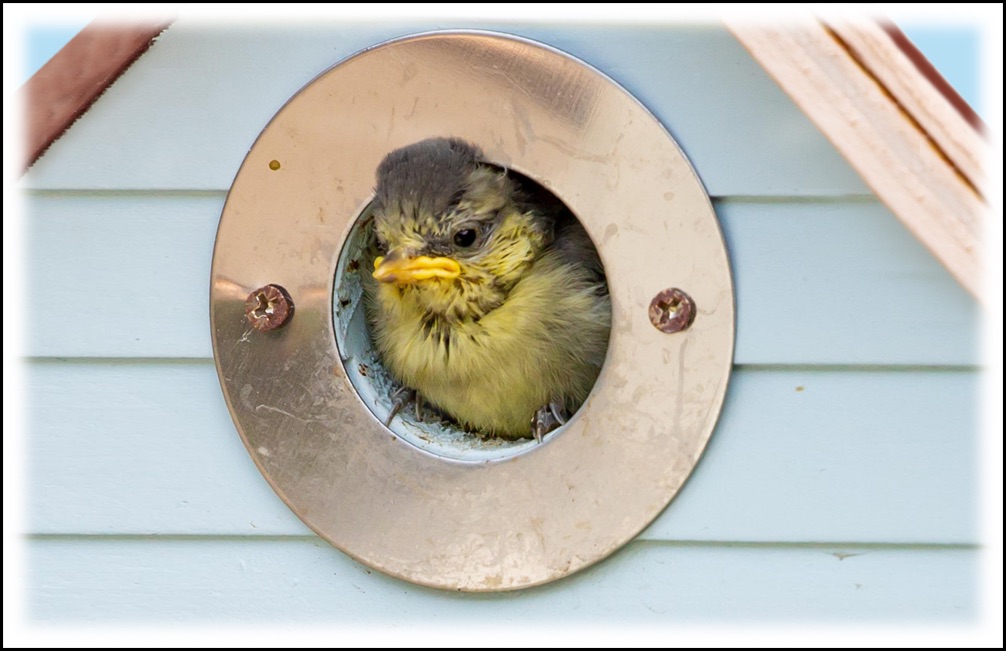 Courtesy of pixabay.com
For those of us who are trusting in and following the Lord Jesus, perhaps we can identify with those baby birds; looking out from the confines of a life outside of the favour of God, in the darkness of our sins from where we were born. The Lord in His grace, mercy, light and love beckoned us to trust our all on Him and to the joy of our souls when we finally did we never looked back!
The Lord Jesus told us that there would be joy in the presence of the angels the moment we did… and there was!
Now this is not all! There is a celebration in heavenly places yet to come in the not too distant future. All heaven's hosts are waiting for this special occasion. God's people are waiting for this as well. When at last we reach our home in heaven either through passing from this life into His presence, or through the glorious appearing of our beloved Lord Jesus to take us home alive as He promised He would. When all God's people will have been gathered in, there is going to be the most fantastic celebration beyond what we could ever imagine. We read of this incredible scene in the book of Revelation 5: 6-14.
Now, while all this might be completely foreign to our human thinking at present, we must understand in the light of where we are right this now hides from our view where we are going to be. Here we are from the confines of our dark world looking at eternity with our beloved Saviour and His home in heaven through a little hole! We cannot fully imagine how unspeakably wonderful it is really like other than the little glimpses we are given in the Word of God.
However, the more we get to know our precious Saviour, the more we long to be with Him where He is. And oh, how we long to worship and adore Him with pure and perfect praise.
We know that Jesus is coming very soon to take all His people home to be with Himself because He promised He would. This means that all those who have died before will be risen from the dead with beautiful glorified bodies, and those of us who are alive will be changed in a moment of time and together we will rise to meet Him in the air. We won't need to be worried about how this is all going to happen… it just will. We will be lifted up, and out of this world to meet with the One who loved us and gave Himself for us when He died on the cross to pay our sins. We will taken away while this world will undergo a time of suffering like it has never known before because those left behind would not accept the only way God provided to rescue them from their sin and secure for them a home in heaven.

Nobody reading this should leave the wellbeing of their eternal soul to the last minute, or chance making it through the time of tribulation that is to come upon this world after Jesus has taken His people home and away to His Father's house.
I don't know about you but my heart is already in eager anticipation of this incredible event when Jesus will come. We have so very much to look forward to in the not too distant future. Concerning the jubilation of all that the Lord Jesus promised us any minute now, I think it is most fitting to borrow a couple of precious little statements I have recently heard or read from loved ones. Because while there may be many earthly causes for celebration, all of these things will pale into insignificance; for "Soon we fly" away to enjoy "The best that is yet to come"
"Let not your heart be troubled: ye believe in God, believe also in me.
In my Father's house are many mansions: if it were not so, I would have told you. I go to prepare a place for you.
And if I go and prepare a place for you, I will come again, and receive you unto myself; that where I am, there ye may be also."
John 14: 1-3.

"For if we believe that Jesus died and rose again, even so them also which sleep in Jesus will God bring with him…"

"Behold, I shew you a mystery; We shall not all sleep, but we shall all be changed,
In a moment, in the twinkling of an eye, at the last trump: for the trumpet shall sound,
and the dead shall be raised incorruptible, and we shall be changed …"
"For this we say unto you by the word of the Lord, that we which are alive and remain unto the coming of the Lord
shall not prevent them which are asleep.
For the Lord himself shall descend from heaven with a shout, with the voice of the archangel,
and with the trump of God: and the dead in Christ shall rise first:
Then we which are alive and remain shall be caught up together with them in the clouds, to meet the Lord in the air:
and so shall we ever be with the Lord.
Wherefore comfort one another with these words."
1 Thessalonians 4: 14-18. & 1 Corinthians 15: 51-52.
~~~~~
Here's how to know for sure you can be ready for heaven and for the promised coming of the Lord Jesus.
It's as simple as 'ABC'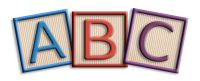 ~~~~~


>> Do you have any questions or comments about the above thoughts I would love to hear from you -
why not say hello down below!

♥