The Eleventh Hour!
Posted on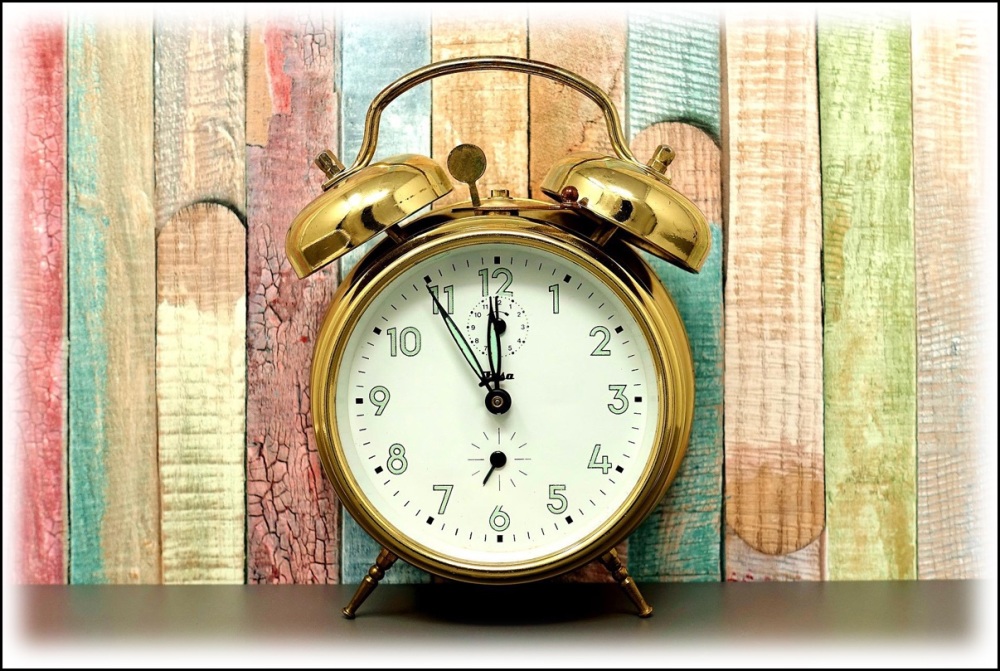 Courtesy of pixabay.com
It has been said of late especially in these past few years that we are living in the last days, and there is no doubt about that! All we have to do is look at what is going on in the world and compare that with what we read in the Bible. It won't take a lot of discernment to realise that we are not only in the last days of human history as we know it, but we are possibly living in the last hour! So it does not stretch any truth if we were to refer to this hour in which we are living as… 'The Eleventh Hour'.
I notice that some rather significant things happened in the eleventh hour in the Bible, which demonstrates to all who read that God is a merciful God… "not willing that any should perish, but that all should come to repentance." 2 Peter 3: 9.
* Back in the days before the flood: "God saw that the wickedness of man was great in the earth, and that every imagination of the thoughts of his heart was only evil continually." Genesis 6: 3. His Spirit was not going to reason and strive with these rebellious people forever and soon judgement would come upon them all.
But God gave to the inhabitants an 'eleventh hour' in which to repent!
This eleventh hour lasted for a merciful 120 years before their time was up. All that time Noah was building an ark to the specifications given to him by God to save them from the floods that were to come upon the earth. We are told that he was a preacher of righteousness, so he must have been warning the people while working. (See 2 Peter 2: 5.)
We know that at the appointed time when the animals were brought to the ark and Noah's family were all gathered in, God closed the door before judgement was rained upon the earth bringing to an end all who were on the outside.
Only eight human souls were saved out of the population of people that rebelled against God and refused to repent.
* Then, if we read on we eventually come to the book of Jonah. He was sent by God to the city of Nineveh to preach its inhabitants about coming judgement. However, Jonah knew the type of people he was being sent to and went in the opposite direction. Such was the wickedness of this people he had no desire for them to hear a message that would eventually cause them to turn from their wicked ways and turn to the living God.
But Jonah was the man God chose to take a message of mercy to these people and he eventually found himself on the path of obedience via the means of a whale! His message was simple and direct as he walked his three day journey through the city: "Yet forty days, and Nineveh shall be overthrown." Jonah 3: 3.
Nineveh's eleventh hour lasted just forty days, but in that time the whole city repented of their wickedness and trusted in the living God. Although Jonah was a reluctant servant, he delivered what God wanted them to know nonetheless and great blessing followed.
* There was a man who was a blind beggar laying at the gates of Jericho, and day after day he depended on the handouts of passers by. But one particular day was different to all the others. He heard a commotion and asked what was going on, and when he heard that it was because Jesus was passing by that way, he grabbed his opportunity and called out to Him. He knew that this precious Man could do something for him that no one else could do, which would change his life forever.
He knew that it was now or never because Jesus might never pass by that way again, and so he called, and kept calling out to Jesus even though others were trying to stop him. The more they tried to stop him the more determined he was until we read: "Jesus stood still, and commanded him to be called. And they call the blind man, saying unto him, Be of good comfort, rise; he calleth thee." Mark 10: 49. Imagine that, the Maker of the universe stopped for a beggar and called… for him!
The kindness and compassion of the Lord Jesus was sufficient to heal this blind man and gave to him his sight. His life was never the same again all because he made the most of his eleventh hour!
* Our beloved Lord Jesus was crucified between two malefactors and it was only a matter of time before they would all die. Jesus was there to die as our willing Substitute to take away our sins; for He didn't have any of His own, but the other two did, and they were being corporally punished for theirs. But sometime during their suffering one of them observed that the Man on the cross in between them was not like them.
From being the rough and railing man, he had a change of heart, and after rebuking the other malefactor for railing at Jesus, he asked the Lord to remember him when their suffering was over on the other side of death. And Jesus came out with an incredible personal promise for this man: "Today, you will be with me in paradise." Luke 23: 43.
Right at the end of this man's eleventh hour he was saved from his sin and given the promise of a home in heaven 'with Jesus'! His hands and feet were nailed to a cross so he was unable to do anything or go anywhere to merit forgiveness and favour with God, all he could do was to look to the Lord and pray!
We must beware not to take our opportunities to get right with God for granted as if was okay to leave this all important matter right until the last minute, because only one of the malefactors was saved there that day -
Only one, so nobody should despair - but one only, so that nobody should presume!
Perhaps all of us in spite of where we are spiritually have something of great importance to attend to in this late hour.
Look up and take courage, those of you who walk closely with the One 'who loved us and gave Himself for us', it won't be long now before "that blessed hope, and the glorious appearing of the great God and our Saviour Jesus Christ" we long for will be realised. (See Titus 2: 13.) So much to do, so many people to reach and encourage. May He find us occupied with His business when He comes.
Those who are wondering out there in the wilderness - return with a contrite heart to the Lord who has been waiting so long for you. He is waiting with open arms to accept you into His warm embrace as one of His treasured people once again. He will give to you the opportunity to shine in the last few moments before He comes to take His people to be with Himself as He promised He would.
For you dear folks who are out there in the dark, outside of the love and favour of God - repent of the sin that separates you from His loving favour, and trust with all your heart in Jesus who died on the cross in your place. Because now He lives in the power of an endless life because of the Father's great delight in the work He finished. There is joy in the presence of the angels when sinners trust the Saviour, so come in sincerity and set heaven ringing with joy and praise over your salvation.
Do it while you may, before the eleventh hour is over. The clock is ticking and soon the opportunity will be gone forever!


Courtesy of pixabay.com
~~~~~
Here's how to know for sure you can be ready for heaven.
It's as simple as 'ABC'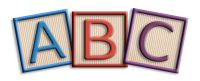 ~~~~~


>> Do you have any questions or comments about the above thoughts I would love to hear from you -
why not say hello down below!

♥