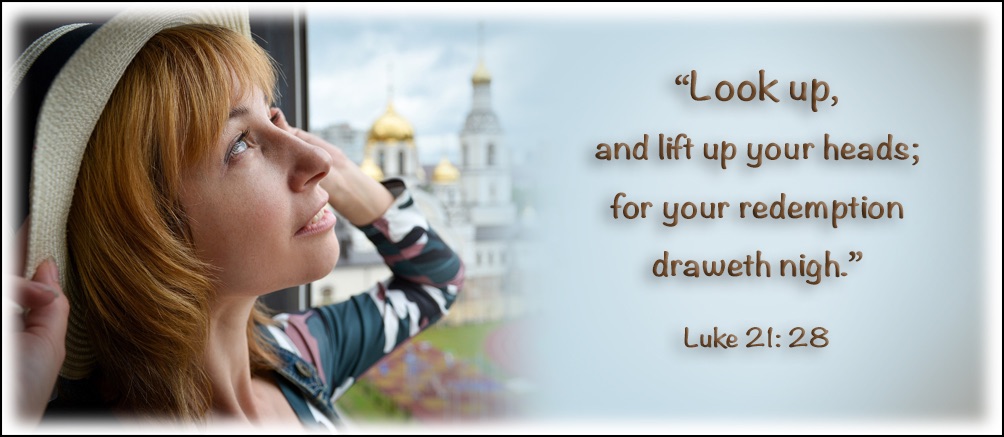 Courtesy of Pixabay.com
I took a stroll along the beach a few weeks back. It was a cold, crisp, sunny day, and I was so grateful to enjoy the open space and some alone time with God.
Something on the horizon caught my attention. It was a large flock of birds flying inland, and as the flock came closer I could hear the sound of the beat of many wings and a chorus of quacks. It was a huge flock of ducks and they flew right over head, circled into the bay and landed on the seashore a few hundred metres away.
Everything around me without this spectacular event would have been more than enough to cheer my heart, but then I realised saw something that I could have missed had I arrived half an hour before or after! I felt very privileged. It reminded me of the importance the Word of God places on an upward look.
"I will lift up mine eyes unto the hills, from whence cometh my help.
My help cometh from the Lord, which made heaven and earth."
Psalm 121: 1-2.
When David wrote these words he knew the importance of the upward look that set his sights on the Lord Himself. When troubles came his way, it would have been easy for him to cave in because on a human level it looked like this was how it was all going to end for him. But the hope and the help that he needed was not on a human level.
He knew the only help that he would be able to find would come from his God,
the Maker of the hills that he was looking up to!
Peter, one of the disciples of the Lord Jesus is a prime example demonstrating to us by his actions and later by his words where our hope and our help is found.
He did something nobody else has ever done before, he walked on the water to go to Jesus! He was with his companions on a boat being tossed around on the stormy sea, when suddenly they all saw a Man coming to them walking on the water! … It was Jesus!
At first and understandably so they were terrified at such a sight. They thought that they were seeing a ghost! But when Jesus called out to them, then they knew it was Him and were comforted. That is when Peter being emboldened called out to the Lord to bid him to come out and walk to Him. And Jesus did just that! Peter got out of the boat and placed his feet upon the waves and walked on the water to go to Jesus.
Of course it didn't take too long for him to realise what he was actually doing! And seeing the waves and hearing the wind he became overcome with fear by the circumstances he was in and began to sink. After a desperate cry for help to the Lord… "Lord save me," Jesus put forth his hand to Peter's and lifted him up out of the water bringing him safe to the boat. And immediately the wind stopped blowing! (Read the full account in Matthew 14: 24-32.)
Peter knew there was only one place where hope was to be found, and that was in the Lord Himself. While being enveloped by the waves he looked up and cried out to the Lord... and he was not disappointed
But then another time after the Lord Jesus had been speaking to the multitude, many people upped and left him because they didn't like what he had to say while talking with them about being completely identified with Him. Sadly there were many followers that left him as well, and Jesus asked His own disciples: "Will you also leave me?"
It was Peter who replied: "Lord, to whom shall we go? thou hast the words of eternal life." John 6: 68. This is a little bit like with the Psalmist said: "Whom have I in heaven but thee? and there is none upon earth that I desire beside thee." Psalm 73: 25.
It would seem that there is no one on earth or in heaven that we can go to for the companionship, the understanding, the hope and refuge we so desperately need except the Lord alone who lives in the power of an endless life. He is all of the above and so much more to those who are trusting in Him fully.
We live in a sad old world that is groaning and creaking with the burden of the man made sufferings afflicted on it and its inhabitants.
Wherever we look there is something almost overwhelming to contemplate. There are disasters and catastrophes whichever direction we look. We are living through the knock on effect of the recent pandemic, and while doing so we are in an environment in which Lawlessness abounds. And if that wasn't enough, now there are the sad events of war in the Ukraine. We see and hear of all these things and wonder what is happening?
Without a proper perspective on these things it would be very easy to fall into despair!
But the Bible tells us that these things are all part of what is going to happen during end times. From God's perspective He has seen everything that is about to take place and Jesus was telling His listeners what to expect.
"And [Jesus] said, Take heed that ye be not deceived: for many shall come in my name, saying, I am Christ; and the time draweth near: go ye not therefore after them. But when ye shall hear of wars and commotions, be not terrified: for these things must first come to pass; but the end is not by and by. Then said he unto them, Nation shall rise against nation, and kingdom against kingdom: And great earthquakes shall be in divers places, and famines, and pestilences; and fearful sights and great signs shall there be from heaven ... And when these things begin to come to pass, then look up, and lift up your heads; for your redemption draweth nigh." Luke 21: 8-11, 28.
It would be the easiest and most natural thing to sink into that dark valley of despair right now because of everything that is going on all around us, but the very fact that the Lord Jesus Himself told us that these things would happen at a certain time ought to actually be an encouragement to us. Because these are the things that herald the coming of a special event that is soon to take place.
Jesus calls it our 'redemption' in the above passage. The Apostle Paul when writing to Titus called this event: 'The blessed hope, and the glorious appearing of our great God and our Lord Jesus Christ." Titus 2: 13. When writing to the Thessalonians he addresses it as a moment when we will be 'caught up'. Whatever discription or name we wish to give to this event, one thing we do know is that the Lord Jesus Himself also spoke of this wonderful event we all ought to be looking forward to very much.
Not long before He was crucified, He comforted them with a promise:
"Let not your heart be troubled: ye believe in God, believe also in me. In my Father's house are many mansions: if it were not so, I would have told you. I go to prepare a place for you. And if I go and prepare a place for you, I will come again, and receive you unto myself; that where I am, there ye may be also." John 14: 1-3.
What Jesus said is absolute and true because as He said, if this wasn't so, He would have told us! He being God cannot lie, therefore we can lean fully on the words of His promise and with great and joyful expectancy 'look up' because our redemption is drawing ever so close.
His disciples watched theirs and our beloved Lord Jesus as He was taken up into heaven out of their sight, and while they were there, two angelic beings came to them and told them something of great encouragement to them and to us today: "… This same Jesus, which is taken up from you into heaven, shall so come in like manner as ye have seen him go into heaven." Acts 1: 11.
It is interesting to note that they said that it would be the same Jesus who would come again …
"This same Jesus" … not someone else!
Remember and take courage dear one that an upward look will carry you through all those struggles we all face daily, and that an upward look joyfully anticipating His promised coming for all those who are trusting in Him will one soon day be richly rewarded!
"Henceforth there is laid up for me a crown of righteousness,
which the Lord, the righteous judge shall give me at that day;
and not to me only, but unto all them also that love His appearing."
2 Timothy 4: 8.
~~~~~
Here's how to know for sure you can be ready for heaven.
It's as simple as 'ABC'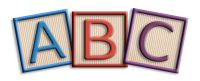 ~~~~~


>> Do you have any questions or comments about the above thoughts I would love to hear from you -
why not say hello down below!

♥




Something NEW for you :)
After some unavoidable delays another song video is ready for you to watch and listen to.
During the Christmas season I usually produce and publish a song, and use the lyrics as the theme for all of my cards and correspondence.
But in doing so, I like to create a song that can be appreciated all the year around and not just at Christmas
You will find the lyrics to this one here at Rest a While's Christmas Blog last year.
I trust that your heart will be warmed, encouraged and even challenged as you listen to "Hold My Face."