The Books That Should Be Written
Posted on

Courtesy of Pixabay.com
And there are also many other things which Jesus did,
the which, if they should be written every one,
I suppose that even the world itself could not contain
the books that should be written. Amen."
John 21: 25.
When we open our Bibles up in the New Testament we read of four wonderful accounts of the life of the Lord Jesus. Each of them written portray different facets of our beloved Lord's character and fulfilment of His role as was planned from before time began.

* The Gospel account written by Matthew highlights the Lord as the Righteous King.
* The Gospel account written by Mark presents the Lord as the Humble Servant.
* The Gospel account written by Luke presents the Lord as the Perfect Man.
* The Gospel account written by John presents the Lord as the Son of God.

These wonderful accounts give us insight into the character of this precious One who is "God manifest in the flesh." 1 Timothy 3: 16.

Right from His earliest moments on earth there must have been something incredibly wonderful about Him seeing as the Bible tells us that He was sinless. There would never have been a moment of time when He thought, did or said anything regretful in any way or form or caused any grief to the heart of His true Father in heaven.
The many things He did while growing up would have filled up volumes of books
had they been written about all those years
prior to Him coming into the limelight at thirty years of age.
Could we ever imagine what a model child He must have been. Or those teenage years were not marked with the turbulent times we know of today when our children reach that time in their lives. And the desires of His heart in His early manhood were perfectly pure and all for the pleasure of His Father alone!

His nature was calm and collected. He was not a volatile character even though He would have had every understandable right to raise His voice or lose His temper. We never read of Him doing either of these things.

Some might consider His cleansing of the temple as outrage and temper, but upon a closer read we will see that this was simply not the case. After taking a good look at the corruption going on in the Temple He went away and made a scourge of cords, (not of flints or spikes like the scourge used on Him just before He was crucified), and then He returned the next day with purpose. During His act of driving out those who were engaged in profiteering and corruption nobody was hurt, and nothing was lost.

He turned the tables over spilling the money over onto the floor, and chased the animals off the premises using the scourge of cords He had made, but the money could easily be retrieved, and the animals could be easily rounded up again. The only things that possibly might have been irretrievable would have been the caged birds had He broken their cages, but He handed them to the sellers and told them to go and not to make His Father's house a house of merchandise instead of being a house of prayer.

If ever there was a time to 'lose it' as it were, this would have been one of those moments. But everything He did in the Temple was carefully calculated moving with purpose and control.

In all of His communications with the people with whom He moved among was in perfect keeping with the way God would have done so. With women He addressed each one with gentleness and purity. Children gravitated around Him and He always had open arms and a tender touch for these precious little ones. He was approachable, merciful and gracious in every way to all sorts of needy people. And He saved His harsh words only for those who were supposed to be representing God but were keeping people away from Him with their hypocrisy.
And such was His altogether lovely nature and fragrant character
condensed into a few small paragraphs here.
But what about all of those wonderful works of His? The multitudes of people suffering from individual infirmities that flocked to Him for healing, He made the time for them all. And at other times when He met the needs of individuals in need also.

All manner of problems and distresses were handled by the Lord without a challenge to Him. The lepers were cleansed, the lame were strengthened, the blind were given their sight, the deaf were given the ability to hear and communicate. The demonic were delivered, and even the dead were brought back to life! Multitudes of hungry people were fed with the meagre portions of food barely enough to feed and sustain one person! Storms were stilled, and animal nature was subject to His control.

I could go on and on just mentioning those things that have been recorded in Holy Writ, but there must have been so much more that has been withheld from us for the time being. Those of us who know Him personally as our Lord and Saviour will be joyfully occupied with everything that has currently been withheld from us at present but will be revealed to us in eternal ages.
O what an unspeakable delight it will be to appreciate perfectly
fresh revelations of His beautiful character we will never grow tired of … forever!
When God creates in a distant future day the New Heavens and the New Earth, I wonder if there will be a library filled with all the books that should have been written which this world could not contain but will be able to contain there! A perpetual library of tangible books that we can thumb through and discover for eternity new delights of our beloved Lord reserved for our learning in that day.

What a thought! Just one treasure among a countless multitude of eternal blessings each of His dear people have to look forward to.

One thing is for sure; in a very soon coming day when we get to be with our beloved Lord and Lover of our souls and see Him face to face, we will probably be of a similar mind as the Queen of Shebah was when she saw Solomon in all his glory for the first time. This is what she said:
"… It was a true report which I heard in mine own land of thine acts, and of thy wisdom:
Howbeit I believed not their words, until I came, and mine eyes had seen it:
and, behold, the one half of the greatness of thy wisdom was not told me:
for thou exceedest the fame that I heard."
2 Chronicles 9: 5-6.
~~~~~
Here's how to know for sure you can be ready for heaven.
It's as simple as 'ABC'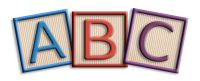 ~~~~~


>> Do you have any questions or comments about the above thoughts I would love to hear from you -
why not say hello down below!

♥