The Clock is Ticking
Posted on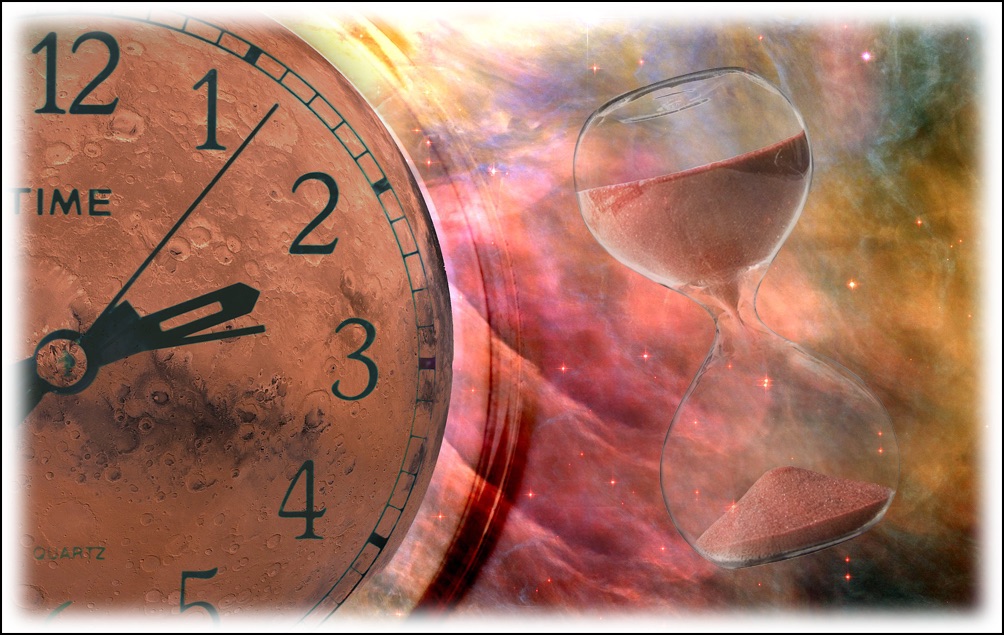 Courtesy of pixabay.com
Tick Tock, the clock is ticking. Time is moving on and there's no reversing it! We look around us and see what the passing of time does to the things with which we are familiar - like God's beautiful creation, like nature wherever we look, and the creations of mankind, like buildings etc. In fact we only have to look in the mirror and see what the passing of time has done to us! Hmm, perhaps its best to leave that subject well alone :)
But it doesn't take too much to discern that those tangible things are not the only things that have degenerated with the passing of time. The morals of mankind have degenerated also. The thoughts and intents of the heart of human nature has descended into absolute decline that the world in which we live has become a rather frightening place to live!
In the Book of 2 Timothy we read of what the nature of mankind was predicted to look like in end times, and as you read this rather shaming list of characteristics you will see clearly that this is a description of the characteristics we are seeing today on a daily basis wherever we look:
"This know also, that in the last days perilous times shall come.
For men shall be lovers of their own selves,
covetous, boasters, proud, blasphemers, disobedient to parents, unthankful, unholy,
Without natural affection, trucebreakers, false accusers, incontinent, fierce,
despisers of those that are good,
Traitors, heady, highminded, lovers of pleasures more than lovers of God;
Having a form of godliness, but denying the power thereof…"
2 Timothy 3: 1-5.
It is as if this depressing list we find in the pages of our Bibles was written just a week or so ago and that the ink hadn't had time to dry yet!
Of course this sad decline in human character and rapid increase in depravity is because of the departure from the ultimate and absolute truth found in this precious Book. As long as people feel that they are entitled to their own truth, chaos will reign! And God is not the Author of chaos!
The Word of God tells us of future events which must shortly come to pass, and these things are all lined up as it were and just waiting to happen. All the wars and rumours of wars, the lining up of nations against Israel, the breakdown of governments to make way for a one world government, one world economy, and one world religion… a global reset! The Lord Jesus Himself told us what to look out for and said: "When these things begin to come to pass, then look up, and lift up your heads; for your redemption draweth nigh." Luke 21: 28.
And if we are seeing with our own eyes everything getting ready to happen, then how much closer is the event that Christians are looking forward to?
I heard it said once that when you see the shops getting ready for Christmas you know that 'Thanksgiving Day' is almost here!
The signs and the seasons are telling us that something is brewing and the lid is about to erupt! And Jesus warned us about these things in order to prepare us all for something that must first take place before this world descends into the judgement and the wrath of God against all who have rejected His Son.
The Lord Jesus Himself promised His disciples just before He went to the cross to die in the place of sinners like you and me, that He was going to come again and receive His people to Himself so we could be where He is. He has been gone a long while preparing a place for us in His Father's House. How unspeakably wonderful and glorious that place in the Father's House must be!
This is just the very same thing a bridegroom would have done in the time in which Jesus was recorded saying these comforting words to His beloved followers.
They would have taken bread and wine together, as a covenant was made between them both before witnesses that she would prepare herself for him while he was away preparing a place for her. And at an undisclosed time some time later when everything was ready, the call would go out and he would go forth (usually in the night) to fetch his bride and take her away to be with himself.
So when Jesus was talking with His disciples the following beautiful words, He was speaking as a bridegroom would do to His espoused wife:
"Let not your heart be troubled: ye believe in God, believe also in me.
In my Father's house are many mansions: if it were not so, I would have told you.
I go to prepare a place for you.
And if I go and prepare a place for you, I will come again, and receive you unto myself;
that where I am, there ye may be also."
John 14: 1-3.
This is an amazing promise indeed and ought to comfort the hearts of all God's dear people - He is coming very soon to call us all away from this sad old world to go to be with Him where He is. He is going to one day soon deliver us from the coming wrath of God that is almost ready to burst upon this Christ rejecting world. It is because of His tremendous goodness that He waits each day for people to repent of their sins and turn to the Saviour and trust in Him fully while they may.
But the clock is ticking, and time is running out! God will not wait forever!
One day the very last person to trust their all to the Lord Jesus will have been counted in and it will be time for Him to come. But if you are not ready right now you need to make sure you are ready straight away; for this is a matter of urgency. You do not know if you have tomorrow! None of us do!
In the book of Jeremiah there is a heart rending statement that ought to challenge anyone who is not yet ready to make sure that all is well with their soul without any further delay:"The harvest is past, the summer is ended, and we are not saved." Jeremiah 8: 20.
How much time are you prepared to risk wasting before you finally admit before a loving and merciful God, that like us all you are a guilty sinner for whom Christ died? He waits long and patiently for you to admit that you are helpless and hopeless without Him. He waits to bless with cleansing and forgiveness the moment in all sincerity you humble yourself before Him and cry from the bottom of your inmost being: "Lord, be merciful to me, the sinner." (See Luke 18: 13.)
Dear distant follower of my Beloved Lord Jesus, how much more time are you prepared to waste in frivolous pursuits and/or possibly hiding your identity? Honour Him because He promised He will honour you when you do. May He be the object of your heart's desire. May His unfathomable and undeserving love cause you to rise up and make every last little moment count; for we really do not know just how many or how few of them are left!
Redeem the time because the days are most certainly evil! (See Ephesians 5: 16.) Let Him know that you are prepared to give whatever it takes to do something that is of eternal value, because it is certain that we can take nothing we have accumulated here with us where we are going!
Twice in the Book of Revelation the Lord refers to His coming in a specific way:
"Because thou hast kept the word of my patience, I also will keep thee from the hour of temptation,
which shall come upon all the world, to try them that dwell upon the earth.
Behold, I come quickly: hold that fast which thou hast, that no man take thy crown."
Revelation 3: 10-11.
"He which testifieth these things saith, Surely I come quickly.
Amen. Even so, come, Lord Jesus."
Revelation 22: 20.
That word "quickly" in its original form is translated from the word 'tachu' from which we get our word 'tachometer!' When things start 'revving up' and are happening at a faster pace than ever before, know that our beloved Lord Jesus will be coming without delay, very soon, and suddenly!
It cannot be denied that we are certainly living in revved up times with increasing velocity, and as the Lord Jesus told us earlier: "When these things begin to come to pass, then look up, and lift up your heads; for your redemption draweth nigh." Luke 21: 28.
And so having seen what is happening at eye level and finding nothing but chaos and desperation here, let us look up because this is from there our Beloved will soon come.
Now is the time to make sure you are ready, therefore do not delay and suddenly and without warning find yourself left behind to face what is soon to happen upon this earth and civilisation that once said "We do not want 'this' man to reign over us."
"It is high time to awake our of sleep:
For now is our salvation nearer than when we believed."
Romans 13: 11
~~~~~
Here's how to know for sure you can be ready for heaven.
It's as simple as 'ABC'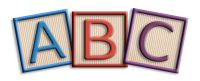 ~~~~~


>> Do you have any questions or comments about the above thoughts I would love to hear from you -
why not say hello down below!

♥