What Time Is It?
Posted on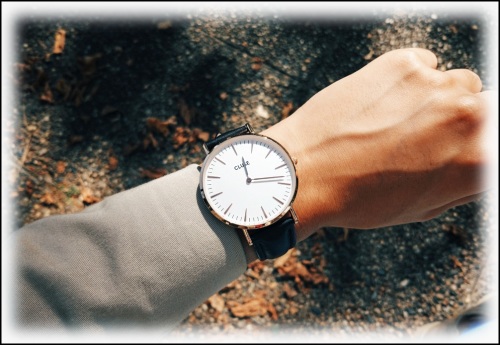 Courtesy of Unsplash.com
All of us have a time piece of one type or another. A wall clock, desk clock, one in the car on the dashboard display, on the computer, on our phone, or something on our wrist, be it of the conventional type or somewhat more technical that does a lot more than tell us what time it is! :)
We have our diaries, our memos, our calendars, which help us to manage this commodity we call time. We mark events, we prepare for them and when they come and go, we are looking for the next one.
Children impatiently wait for their birthday, or Christmas. Most young folks can't wait for school to finish and the holidays to begin. Young lovers count down the days to their marriage day. On into life, and we're looking at the clock waiting for the work day to end so we can head off home, then still further on we are looking forward to retirement.
It goes on and on, and without realising it, we are locked in time. Some try to cram into it as much as they can, while others waste it away. The problem is, we only have a limited amount of it, and most of us have less of it than we thought.
Whatever the answer we have at the moment to the question:
"What time is it?" We would have to face the fact and admit that 'it is late!'
All of our plans and personal organisers might be telling us it is 'this season' or 'that season', but we only have to see the environment in which we are living to see that it is late! We only have to observe the news reports to realise that it is late. In fact it is VERY late!
What have we done with our lives so far? And where are they heading? Everyone has their own answer to the first question, but there are only one of two answers to the second! Perhaps you might be somebody who would prefer not to be challenged with a question like that, but it is better to address this important issue now rather than wait until it's too late to do something about it. This issue is not going to go away while ignoring it, look how uncertain things are getting out there in the world - is it worth taking the risk?
"Boast not thyself of to morrow; for thou knowest not what a day may bring forth."
Proverbs 27: 1.
Everyone has their plans and are not too pleased with having them interrupted by the Covid crisis, but now things might appear to be getting back to some sort of normality, those all important plans are being taken up once again. But what happens after all those plans for your life have perhaps been fulfilled?
A wise old sage once asked young man one day, 'what plans do you have for your life?
He answered, 'Well, I hope to graduate with honours after my studies.'
To which he asked the young man, 'And then what?'
The young man answered, 'I would like to start my employment and work my way up the ladder.'
'And then what?' Asked the man once more.
'I would like to own my own home, find someone and get married.'
The question came to him again, 'And then what?'
'I would like us to have children and see them grow up and do well in their education.'
He gently asked again, 'And then what?'
'I would like to get my promotions so that I can retire comfortably.'
'And then what?' The old man kept probing.
'We would like to see our children get married, and have children of their own. We would like to enjoy our grandchildren, retirement and holidays etc.'
By now the young man was hoping that he would not be asked that question anymore, but once again he was asked, 'And then what?'
The young man got uncomfortable and said sombrely, 'Then I'll die!'
Thinking that would be the end of the conversation, he sighed feeling a little defeated, but the old man asked him, just one last time …. 'And - then - what?'
Dear friend, it is later than it has ever been, and the vast eternity is nearer than what you think. If that old man was to probe you like he did to the young man mentioned above, what would be your answer.
Long ago when the children of Israel were delivered by God from Egypt and Pharaoh its wicked king, they were delivered from slavery, and from the worship of Egypt's false gods to serve the living God. The firstborn in every household sheltering under the blood of a lamb that was sacrificed, was delivered from the angel of death that was to passover the land the night prior to their departure.
Once they were delivered, this marked the beginning of a brand new life, and God marked this event by giving to them a brand new calendar. This was the first day of the first month of a brand new year. And this month was called 'Nissi'.
All of the events of the time that had passed before was unrecorded and closed. The only time that mattered to God was the brand new time He gave to them!
The same is with us. The time that really matters to God in our lives starts the moment we trust in the 'Lamb of God, which taketh away the sin of the world'. John 1: 29.
When we humble ourselves before Him in true repentance of our sin, acknowledging that Jesus died in the place of us the sinner, God gives to us a brand new life, and from that moment on, this is the time that is valuable to Him.
All the plans that we made and the time we spent and wasted outside of His schedule amounts to nothing. Everything begins the moment He comes into the life of the one who trusts Him and allows Him to make them a brand new person. If you are in your nineties and are living on borrowed time - God can do a lot with that precious borrowed time. If you are in your teens and have a potential life time to look forward to - God can do a lot with your precious life.
But in reality, all of us may have but a few moments left before it is too late, but God can do a lot with those as well, if we give them all to Him.
I know personally how wonderful it is to know that my destiny is secured. And because of this, every day of my life has meaning and presents an opportunity to invest in eternity. This can be your happy portion as well.
The Bible tells us clearly that 'the time is short'.
The events and circumstances in the world today verify this, and … 'it is VERY late'.
Soon, God is going to say as it were 'enough' to the wickedness that is going on. Soon, He will tell His Beloved Son to 'go and fetch your bride.' Because without a shadow of a doubt, the promised coming of the Lord Jesus could happen at any moment. None of us knows exactly when He will come and call all those who trust in Him to Himself to be with Him where He is, but everything is telling us that the moment of time His people are longing for could be on the next breath.
The patience of God waits and waits for people to repent, and so, if you are among those for whom He is waiting, trust in Him fully and come under the protection of His loving care - because He will not wait forever - 'His Spirit will not always strive with man'. (See Genesis 6: 3.) Because it is that late, you may no longer have the option to wait another day to address the all important matter of your destiny. It would be utter foolishness to put it off … until tomorrow!
* The question - What time is it?
* The answer - It is VERY late!
* The resolution - Trust Him now, while you may!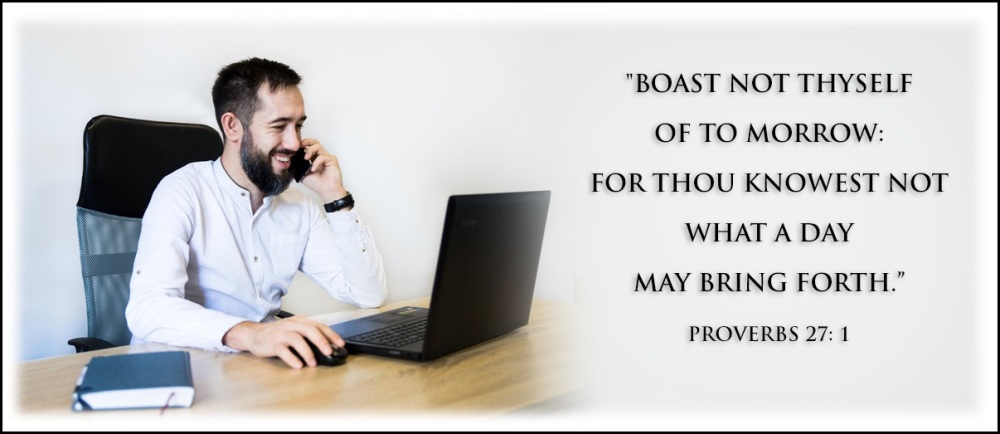 Courtesy of Pixabay.com
~~~~~
Here's how to know for sure you are ready for heaven.
It's as simple as 'ABC'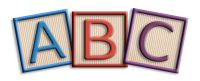 ~~~~~


>> Do you have any questions or comments about the above thoughts I would love to hear from you -
why not say hello down below!

♥