'Let it Die' might appear to be a strange title for a Blog for December, or indeed for any time of the year, but the subject matter isn't as sinister as it might first appear. In fact I trust that the message I would like to share with you might just be the very thing you need to read to bring to you the comfort that came my way during a crisis I was faced with a few weeks ago.
But the basis for the thought I want to share comes from Mark's Gospel chapter 5 from verse 22 where the Bible tells us about the healing of the daughter of Jairus.
"And, behold, there cometh one of the rulers of the synagogue, Jairus by name;
and when he saw [Jesus], he fell at his feet,
And besought him greatly, saying, My little daughter lieth at the point of death:
I pray thee, come and lay thy hands on her, that she may be healed; and she shall live.
Mark 5: 22-23
The kindness and compassion of the Lord's dear heart caused Him to go to the aid of this distressed family, and while He was making His way to the home of Jairus, His attention was diverted by a woman who had been unwell for a long time and was desperate for the help she so badly needed. Only Jesus would be able to help her … and He did!
The thoughts and intents of her heart were unknown to everyone but the Lord Himself. She knew in her heart that if she could just get close enough to Him to reach out and touch the hem of His garment, that would be enough to heal her of her personal illness from which she had been suffering for twelve years.
So she hid herself in the crowd that were thronging Him on that day, and when she got her opportunity she lowered herself and stretched out her arm and touched the hem of His garment as was her desire, and straight away she knew that she had been healed. Hers was a touch of faith, and knowing this Jesus stopped to see her that had done this thing.
She thought she was hidden but He exposed her because He takes notice of faith like this.
This is something He deeply appreciates and will never overlook. After she finally told Him everything, He gently said to her: "Daughter, thy faith hath made thee whole; go in peace, and be whole of thy plague." (:34.)
However, while Jesus had been detained with this woman He was hindered from getting to the little girl in time, and there came a message to Jairus about her passing! "Thy daughter is dead: why troublest thou the Master any further?" What a horrible shock for Jairus; Jesus didn't get there in time, and now the little girl was dead! It was too late to do anything now! … Or was it? ….
Just a little while ago I was in a similar predicament. There was an urgent requirement that needed my attention, and time was running out, but I was inundated with distractions at every turn! As each one came I began to feel suffocated and desperate that my opportunity to do what needed to be done was going to pass me by!
There was one particular moment of time when I was so overwhelmed I felt almost at the point of giving up, and while broken hearted before the Lord in prayer about this, He spoke gently into my heart with that 'still small voice' and said: "Amanda, did you forget that 'I am the Resurrection and the life'? Don't allow the diversions to upset you, but just attend to them faithfully because those things are important as well! And that urgent thing that you need to do… let it die! I see things different from the way you do, so leave that with me, because I who am the resurrection will infuse my life into it just like I did with the daughter of Jairus, just when the time is right - Trust me."
Of course! I get it now! The woman that needed the Lord's attention was no more or no less important than the daughter of Jairus, she was just as much in need of attention as the little girl was. Just because the Lord's attention was diverted and His presence was detained didn't mean that everything was going to fall apart if He didn't get there in time.
When all appeared to be helpless and hopeless, when it all appeared to be too late to do anything, this is when the Lord went into action. Just because the little girl died didn't make this the end of a very sad story.
The fact that she did die made this one of the greatest accounts in the life of the Lord Jesus!
When He arrived at the family home, He found the hired wailers and mourners making the noise, and so He asked them to leave because their services would no longer be required. Then they went in a moment of time from grieving to laughing at Him in mockery! Well, not only were they no longer needed, but they were no longer welcome also!
After they were gone, He took with Him into the room where the body of the little girl was, her parents, along with Peter, James and John His disciples. And in their presence He took her by the hand and spoke to her softly infusing into her dead body His life. From that moment she was very much alive, and completely healed, and would be living the rest of her life in resurrection power!
It seemed only a few moments after the Lord spoke into my heart and told me to 'let it die - trust me,' that is when new life came into the very thing I thought was fading away. In spite of the distractions I had clarity of mind, I was able to do the work that I so needed to get on with. Only this time His life was in it!
Since that occasion, there have been one or two others like it, because of the countless distractions that continue to come my way, and I have had to learn to let my goals go and 'let them die' also. I wait in anticipation to see where the Lord is going to infuse His life next!
So what about you? Are you feeling overrun and overwhelmed with whatever responsibilities are yours right now… give them over to the Lord. Let him handle them, because He can do a much better job with them than what you can. Did He give to you a responsibility… a calling, or a promise, and life is getting in the way? Let it die if it must… and work faithfully on 'the next thing' that comes your way, leave it all with Him who is the Resurrection to infuse His life into that calling or that promise in His own way and in His own time. You will be eternally glad you did!
And what about you, who do not yet know how wonderful it is to know the Lord Jesus personally? To know that your sins are forgiven, and the assurance of a home in heaven is something so precious indeed. If you are fully trusting what He accomplished on the cross when He died for your sins in your place, this is something worth giving up everything for! All of those plans that you have made, that very thing that you so much wanted to do and accomplish… let it die if it must! There are other things that are so much more important right now.
Your soul is of immense value to the One who loved you and gave himself for you.
Nothing else is more important.
Allow the intrusion into your plans to grab your attention until you get the matter settled between you and God. Let Him take care of your plans and your future. Trust Him, and see what He will do.
To conclude I finished with the words of the beloved Lord Jesus who said:
"Seek ye first the kingdom of God… and all these things shall be added onto you."
Matthew 6: 33.
He knows all about what is important to you, and the reason why, and will take care of everything. But make what is important to Him your priority. You too will be eternally glad you did!
Do faithfully for Him whatever comes your way,
Even though it breaks your heart
To be diverted from your purpose… right from the start!
But He who calls from death to living, knows end from the beginning.
And has a rich reward for you
And purposes your winning.
You can't reach the treasure that He gave to you
And don't know the reason why,
Then give that precious thing to Jesus… and let it die!
For He who is the Resurrection sees it only sleeping
Will raise it up anew one day
To bring joy instead of weeping.
- AleB
~~~~~
Here's how to know for sure you can be ready for heaven.
It's as simple as 'ABC'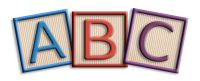 ~~~~~


>> Do you have any questions or comments about the above thoughts I would love to hear from you -
why not say hello down below!

♥