Something cropped up on the Facebook newsfeed that grabbed my attention. It was an incredibly moving account of a young woman who is currently battling for the third time with cancer!
She appeared on America's Got Talent with a song she wrote about her life called 'It's Okay!' Her name is Jane Marczewski, a.k.a."Nightbirde".
After her moving performance, and when the judges were expressing their thoughts she interrupted with this incredible statement, which not only stunned the judges but it stunned me also. I stopped the video, took it back a few seconds to listen again and write it down. Here's what she said:
Such wisdom! Having battled not only with this horrible illness two times before, she has also suffered the breakdown of her marriage! And now she is sick again and she has been informed that she has only a two percent chance of survival!
It doesn't get much worse for an individual than that, so I guess she feels in her heart that she has absolutely nothing to lose by entering this talent competition!
A little bit of research about this beautiful young woman tells me that she is God fearing and may possibly be a true Christian. Through her seasons of suffering all alone she has acquired such insight that any thinking person would deeply admire, and her statements all reflect the importance of being content and making the most of time.
What an incredibly valuable concept that is woefully missing in today's 'system' and all those in it! You don't have to look far to observe what has been revealed during this Covid crisis, and the many restrictions that have been enforced on us.
After being cooped up for prolonged periods of time, some people could only think about when would be able to 'party' again once restrictions were lifted!
But society in general lacks contentment because human nature craves for more, and is never satisfied with what we possess! This is the reason why some of those with a fortune to their names are constantly looking for something else to fill or thrill them. Many of these people's lives are all broken. And yet others with very little of this world's goods are so peaceful, content and radiantly happy.
The beloved Lord Jesus knew what it was like on both ends of the spectrum.
He left the heights and the splendour of heaven, to come into this world via a virgin womb and was born in abject poverty. God could have chosen to bring Him into the world via a princess in a palace, but He came and was subject to the care of a couple with very few possessions of their own and nowhere to go except to the places where God told them.
The Bible tells us that: "… Ye know the grace of our Lord Jesus Christ, that, though he was rich, yet for your sakes he became poor, that ye through his poverty might be rich." 2 Corinthians 8: 9.
It is wonderfully possible in this chaotic and woefully lost world to be anchored deep in the truth and fully satisfied. But the secret as it were is not found 'in this world'! It is entirely found in a Man who now lives outside the time domain. The very power that rose up the precious Son of God from among the dead abides in the lives of all who truly trust in Him for their eternal wellbeing
The Bible tells us that: "He satisfieth the longing soul, and filleth the hungry soul with goodness." Psalm 107: 9. And He certainly does… if we let Him!
But this is not something that just 'happens'. This is a satisfaction that is developed through being intimately acquainted with Him. This is knowing Him so well by experience that you know that He is sufficient in all circumstances. The longing and hungry soul may try to clamour after the empty promises of this world but it won't be long before we discover that our efforts are futile like trying to capture water in a bucket full of holes!
Something important to remember is that it is not what He gives that satisfies, but it is who He is. The Lord Jesus is able to bless super abundantly beyond our imagination, and has a wonderful way of getting into the hidden crevices of our inmost being.
And when He is welcome there, His peace is our portion as was His desire for His people. Jesus said to His followers: "Peace I leave with you, my peace I give unto you: not as the world giveth, give I unto you. Let not your heart be troubled, neither let it be afraid." John 14: 27.
In the troubled and restless world in which we live we certainly need the Lord Jesus to be perfectly at home in the centre of our lives; for if He is granted freedom of movement and rest in our 'Bethany' heart, then the centre of our lives will remain unmoved when troubles come our way… and they will!
And if we are satisfied in the One who is at home in the centre of our lives then we will be content whatever our lot in life may be.
The Apostle Paul said:
"I have learned, in whatsoever state I am, therewith to be content.
I know both how to be abased, and I know how to abound:
every where and in all things I am instructed both to be full and to be hungry,
both to abound and to suffer need.
I can do all things through Christ which strengtheneth me."
Philippians 4: 11-13
It doesn't appear to matter what our financial, health, or social status is, we can choose to be discontent or content in whatever state we find ourselves to be in at any moment of time.
But the secret of such contentment and satisfaction is living and doing everything we do 'through Christ, who strengthens us.' Some people may have more strength of character than others and may be able to achieve a state of contentment for a season of time, but it is only through the Lord Himself can this contentment be sustained on a daily basis.
We ought not to waste our time waiting until circumstances are favourable in order for us to be in a state of peace and contentment. Perhaps for some of us, that time will never come!
Jesus only is the One who satisfies and now is the time to find that out!
As a parenthesis I would add that the lyrics of the song include the phrase "it's okay, it's okay, it's okay, it's okay if you're lost, we're all a little lost, and it's alright." I completely understand where she is coming from, but I wouldn't want to leave that thought without providing a word of hope for all of us who are 'a little lost'.
As a Christian I must add that it really isn't okay to be lost! We're all a little lost, and that isn't okay other than to know and understand that this is why Jesus came - "For the Son of man is come to seek and to save that which was lost." Luke 19: 10.
To continue to live life lost and to dare to die in that condition is not okay at all! Not when there is a seeking Saviour on the look our for lost souls like yours maybe! Let the Saviour bare the sin that causes you to be lost and trust that when He died alone on the cross, He was dying as your Substitute. Turn away from that old lost life and trust in Him with all your heart, then you will be able to join the countless redeemed people who have the praise of their beloved living Lord and Saviour on their hearts.
"He brought me up also out of an horrible pit, out of the miry clay,
and set my feet upon a rock, and established my goings.
And he hath put a new song in my mouth, even praise unto our God:
many shall see it, and fear, and shall trust in the Lord.
Blessed is that man that maketh the Lord his trust…"
Psalm 40: 2-4.
~~~~~
Here's how to know for sure you can be ready for heaven.
It's as simple as 'ABC'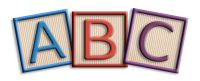 ~~~~~


>> Do you have any questions or comments about the above thoughts I would love to hear from you -
why not say hello down below!

♥