We all love the idyllic scene of the beautiful sunrise or sun set over a serene horizon. When the weather is fair, the sea is like a mill pond magnifying the brilliance of the sunlight and reflecting the sky full of spectacular colour looking down upon it.
A most breathtaking picture painted effortlessly by the ultimate Artist - even God Himself!
However, such a beautiful scene can be quickly altered if there is a change in the weather. All is needed is a change in the air pressure, and temperature, and the resulting wind can whip up the ocean's surface into menacing waves.
The face of the water is so easily disturbed and unsettled by external conditions, so much so that it can become a formidable foe in no time at all!
Human nature is so much like that of the character of the sea. One day all is well and calm and so are we, but it seems than in just a moment of time we can be so different, when something in our life troubles us.
But not everybody reacts to adverse situations in the same way.
Did you ever wonder why some people appear to weather those storms of life better than others? Could it be something to do with how deep or how shallow an individual is?
When the water is shallow, then it is entirely troubled, much like what you see on the shore where the waves break and lose their momentum on the shore. But further out where the water is deeper, only the surface is troubled.
Go deeper, and you will discover that the water is relatively calm. The deeper the water, the more percentage of calmness there is. A gentle breeze or a raging storm will not trouble the waters deep below the surface.
Let us not be content to be 'fair weather Christians' and opting for the easy road because as life is as the moment, sooner or later our faith will be tried and our foundations rattled.
If there is no real depth to our faith and no real depth in our relationship with the One who loves our souls, then we will be in trouble as soon as the winds of adversity come, and they will come, there is no doubt about that!
Some of us already know a great deal about what adversity is all about!
However, no matter how strong the storms of life may be, if we are deeply rooted in our Beloved Lord, and deeply embedded in our relationship with Him, then the deeper and more magnificent our appreciation His peace and rest will bring to our hearts.
But did you know that God loves the deep places? These are the places where His treasures and His secrets are found. However, He does not hide them so that they will never be discovered, but they are strategically placed so that they will be found by those who diligently seek them. Just like He, Himself is found by those who diligently seek Him!
And the reason for this is because the things of God are not for half hearted or lukewarm people. These treasures are not of the tangible type, but are those things that enrich the character of a man or woman whose soul desire it is to please the One who has shed His love abroad, reaching out to poor lost sinners with no hope without Him. These are the treasures of wisdom and knowledge that only He can give, and will give to those whose soul desire it is to represent Him in a world that innately rejects Him and all He stands for!
The Bible tells us:
"... Eye hath not seen, nor ear heard, neither have entered into the heart of man,
the things which God hath prepared for them that love him.
But God hath revealed them unto us by his Spirit:
for the Spirit searcheth all things, yea, the deep things of God."
1 Corinthians 2: 9-10
We not only have so much to look forward to in a soon coming day when heaven will be our eternal home, but we have so much to enrich us on our heaven bound journey, one day at a time, because God is a cheerful and abundant Giver.
So, we find not only a place of quietness and rest when we 'go deeper', but there we discover to the delight and enrichment of our soul, eternal treasures that we call our own! These treasures are the kind that we will never lose, no matter what. And we will take them with us when it is time to finally go leave this sad old world behind, which could very well be much sooner than we think ... Jesus is coming ... Perhaps Today!
"He revealeth the deep and secret things:
he knoweth what is in the darkness, and the light dwelleth with him."
Daniel 2: 22
"Henceforth I call you not servants; for the servant knoweth not what his lord doeth:
but I have called you friends;
for all things that I have heard of my Father I have made known unto you."
John 15: 15
~~~~~
Here's how to know for sure you are on your way to heaven
It's as simple as 'ABC'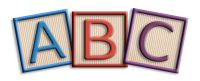 ~~~~~

>> Do you have any questions or comments about the above thoughts I would love to hear from you -
why not say hello down below!

♥