An Audience of One
Posted on
While there are some that crave attention and are prepared to work very hard to get it, there are others who are content to be in the background and out of the limelight.
Before the Corona virus, the amount of reality shows on our TVs and on the internet were phenomenal, but now ... well, the opportunity to be a 'star' isn't quite so easy or even as important as it once was.
But it isn't only being a 'star' that grabs people's attention. How about politics? With the outcome of US elections about to change the world, all eyes are on President Trump and his rival Mr Bidon. Every word they say, every move they make is recorded, scrutinised by their opponents to find some juicy fault of failure to bring their victim down!
The whole world is watching, and the world is divided, and the whole world is holding its breath wondering what the outcome of this election is going to be.
Make no mistake, this isn't all about personalities, or about one side or another. This isn't really all about who the next President is going to be - the direction the whole world heading is hinged on the results. This is make or break like never before in history!
An audience of millions watch the rise or the fall of world leaders
But now, bringing things a little closer to home, for some reason it seems to matter so much what people think of the way we 'perform' our lives every day. Perhaps it is the opinions of family members, work colleagues, our employer. Perhaps it is our peers in our sphere of education, the fellow members of our church family, or those who are 'friends' of ours on social media.
Sometimes we feel like all eyes are on us, and what we do and say is imperative. Well, the things we do and say are important, but does it really matter who sees and who doesn't see?
Whether our stage and our audience is large or small, this all pales into insignificance when we realise that we all have 'an audience of One!' What God thinks is the only opinion that matters.
The Bible is replete with characters who had their eyes on the God they could not see. By faith they walked, served. Men and women of God whose soul desire was to please Him, whom to know is life eternal. These were honourable people who understood that because the living God was already their reward they had every reason to go out in faith and live, and speak boldly, sometimes in the face of fierce opposition.
These dear people lived and died in faith knowing that the eye of God was upon them, and now at last they have moved on to the place where faith gives way to sight and are now in the presence of the One who promised:
"I will never leave thee, nor forsake thee."
Hebrews 13: 5.
But here we are today in the closing moments before the promised coming of our beloved Lord Jesus is about to be fulfilled. (See John 14: 1-3.) Here we are in a world that is spiralling out of control where everything that is humanly natural is being taken away from us. Our need for companionship and a human touch. Our need for identity. Our basic need to properly interact with one other is being prohibited, we are feeling more and more isolated, and even dehumanised with all the senseless restrictions.
But we are not completely alone! It may be that we are not as 'out there' as once we were in those times not so very long ago before everything changed almost overnight. God has not altered one bit; He is still the very same approachable, reliable, all powerful and all knowing, merciful God that He always and forever has been, and so is His beloved Son:
"Jesus Christ [is] the same yesterday, and to day, and for ever."
Hebrews 13: 8.

The world in which we live has been changed forever and more or less with our permission, all of our movements are tracked - for the sake of 'safety'! So they say.
We have tracking 'Apps' on our phones, cameras are on every street corner, our finances are all recorded, and everything we view on the internet is monitored! Wherever we look we are being watched, and there doesn't appear to be anywhere we can go where someone doesn't know where to find us. I find that rather disconcerting to be honest!
However, there is One who is watching around the clock. He sees with perfect understanding and has the very best of intentions for doing so.
While it matters to some to have a large 'fan base', there are others who find it objectionable to know that even 'big brother' is watching us all the time! But there is something we need to understand; Almighty God, who is our 'audience of One' not only sees us all the time but knows our inmost thoughts.
He sees and hears infinitely better by far than any digital 'App' can.
He knows and understands with love and empathy, which is something that a digital nosey parker cannot do.
In the Bible there was a woman called Hagar and she found herself driven out of her home and into a desert place to fend for herself. She must have felt so very alone and vulnerable, but God came to her and provided for her needs and gave to her instructions to return to her mistress who threw her out.
Just at a time when she thought nobody cared, she discovered that God was Someone who really did care, and she gave to Him a name: "Thou God seest me." Genesis 16: 13. Out there in the desert under the blistering heat of the midday sun there wasn't a soul who knew she was there or even cared for her except God Himself. This is the very first time in the Bible that the living God was given a title or a name 'The God who sees'.
Nathanael was sitting under a fig tree one day thinking deeply about something he had read in Scripture when Philip his brother called to him to come and see somebody who he believed to be 'the Messiah'. It wasn't long before Nathanael realised that the Lord Jesus saw him and knew his meditations when he thought he was all alone! This was the most important turning point for him! He would never be the same again. He had an encounter with the Christ and followed Him from that that very moment on.
So, what does it matter what other people think as long as we are transparent before our Mighty Lord and Maker!
If we are among the 'sheep' of His pasture, having repented of the sin that separated us from Him since we were born, and once we have trusted in Him fully for the well being of our soul, then we are certainly known of Him, and will be in His tender loving care all the way through life's journey that leads to His home in heaven.
We can be truly thankful that all of His people as individuals have 'an audience of One' constantly watching over us always. This is simply because He loves us so much He will not take His eye from us, not even for a split second. That is pure devoted love beyond compare and deserves a fitting response.
Trust in Him and surrender all to Him this very moment while there is yet the opportunity.
For those who do not know, here's a simple explanation on how to make sure you are ready for heaven -
It's as simple as 'ABC'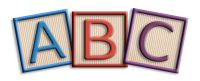 ~~~~~
Something New for You
Rest a While now has a Facebook 'Group' to which you are warmly invited if you have a Facebook account.
This is where most of the daily inspirational thoughts are being posted from now on.
Because there has been a change to Facebook's interface
the majority of people who 'liked' Rest a While's Facebook 'Page' are not receiving notifications of fresh content being posted there.
And so, as a result a decision was made to start up a Facebook Group instead, which is currently doing rather well.

~~~~~

>> Do you have any questions or comments about the above thoughts I would love to hear from you -
why not say hello down below!

♥