Where we are situated, from our living room I see the rooftops of many buildings including a school quite close to us. The school's flat roof provides a resting place for all sorts of birds all year round, and a nesting place for seagulls in the early summer. Because the surface is undulating the rainwater collects into puddles, and unless the weather gets hot the puddles are there for a long while.
I noticed a couple of things about the bird's behaviour while I was watching them a few days ago. About mid-morning there was a seagull all by itself drinking deeply from one of the puddles. While the bird was busy a pigeon landed and walked to another puddle situated at the other end of the roof. The seagull noticed and left off drinking and walked over to where the pigeon was. Of course the smaller bird was intimidated and moved to another puddle. But the seagull wasn't impressed with this and walked right over to where the pigeon was as if to walk right through it, if that were possible. Within inches of 'contact' the smaller bird finally flew off, and the seagull was alone again.
I could have easily put a caption over the bird's head saying
"my roof, my puddles!"
I thought how different everything is in God's order. Perhaps our sinful pride still leans on a 'pecking order' system but God tends to lean His favour on the nobodies and underdogs of this world, and if that is you, then be encouraged you are no less precious to God and no less loved be Him than anyone else. He doesn't look through the eyes we see through - He looks on the heart.
But in the heart God sees sin that needs a good cleansing. Thankfully, this is something He specialises in and is able to cleanse away all of the sin that resides there when individual people come by faith to Him.
Everything that is needed for the heaven bound journey is all supplied by God the moment men and women, boys and girls trust in His beloved Son fully. Because this place is not our fixed abode, and we are just passing through, our heart and mind has an upward look. We have a home somewhere else that our heart longs for.
God has made a promise to each of His people which is going to be fulfilled one day very soon. The Lord Jesus said:
"Let not your heart be troubled: ye believe in God, believe also in me.
In my Father's house are many mansions: if it were not so, I would have told you.
I go to prepare a place for you.
And if I go and prepare a place for you, I will come again, and receive you unto myself;
that where I am, there ye may be also."
John 14: 1-3.
Let me take you back to the birds on the roof once again to share with you something else I observed. It was a rather soul stirring event I just so happened to see just at the right time. Later on in the day a huge flock of seagulls were congregated on the roof. It was a much larger amount of birds than what usually congregate there at that time of the day, and they had been there for a while. Some were resting, and others were busy pruning themselves. It felt like they were all ready and primed for leaving.
I stood by the window just watching them for a while. They reminded me of God's people at this late hour. Some are resting and others are preparing themselves ... for leaving. The 'Bride of Christ', as the Bible calls the collective company of Christians are preparing for their Bridegroom to come as He promised He would. While we are waiting we are occupying, but there is an anticipation that fills the hearts of those who long for Him to come. We know that is so soon that it could be any minute now!
While I was thinking on these things, without any warning that I could see or hear, all the birds simultaneously lifted themselves up into the air and flew away. They all headed off in the same direction and were gone in a moment of time! It was a spectacular sight I felt privileged to witness.
What perfect timing, as if to conclude my musings! I couldn't say it any better than the following verses from the Bible:
"Behold, I shew you a mystery; We shall not all sleep, but we shall all be changed,
In a moment, in the twinkling of an eye, at the last trump:
for the trumpet shall sound, and the dead shall be raised incorruptible,
and we shall be changed."
1 Corinthians 15: 51-52.
"But I would not have you to be ignorant, brethren, concerning them which are asleep,
that ye sorrow not, even as others which have no hope.
For if we believe that Jesus died and rose again,
even so them also which sleep in Jesus will God bring with him.
For this we say unto you by the word of the Lord,
that we which are alive and remain unto the coming of the Lord
shall not prevent them which are asleep.
For the Lord himself shall descend from heaven with a shout, with the voice of the archangel,
and with the trump of God: and the dead in Christ shall rise first:
Then we which are alive and remain shall be caught up together with them in the clouds,
to meet the Lord in the air: and so shall we ever be with the Lord.
Wherefore comfort one another with these words."
1 Thessalonians 4: 13-18
Jesus has promised that He is coming again to call His people away from this sad old earth to be with Him in His Father's house. If you are reading this and are not prepared for this event then you could be left behind to suffer the awful things that are going to happen here.
The world system is all set up for a Godless one world system and the only thing that restrains this from taking place right now is the presence of God's people. There is a terrible judgement coming upon this world and all those who reject God's beloved Son, and believe me - you really do not want to be here then!
The call that we as God's people are all waiting for could happen at any moment and similar to all those birds we could 'fly away' just like they did in a moment of time and be gone! And as I heard it said by a fellow lover of the Lord's promised coming:
"Soon we fly!" ... I like that!
But what about you? I pray that you will be among the multitude of people who will rise to meet our beloved Lord to be with Him where He is. How unspeakably wonderful it will to be with Him at last! To come right into the presence of 'the Son of God who loved [us] and gave Himself for [us].' See Galatians 2: 20.
Don't neglect this opportunity to be ready. Today is the day to get saved. Tomorrow could be too late!
You need to be ready for when the Lord Jesus comes -
Here's how - It's as simple as 'ABC'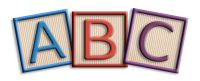 ~~~~~
Something New for You

"Arise My Love"
As promised, here is a little something I have been working on for a while.
The lyrics of this simple little song are based on a few of several verses
from the Bible expressing the 'blessed hope' of every believer ...
The promised coming of the Lord Jesus.
♥

~~~~~


>> Do you have any questions or comments about the above thoughts I would love to hear from you -
why not say hello down below!

♥