Whose Image Is On You?
Posted on
I was listening to a sermon online a little while ago which was both encouraging and challenging at the same time, and for a few moments the preacher covered the incident in which the Lord Jesus was challenged about to whom they should give tribute:
"And they watched him, and sent forth spies;
which should feign themselves just men, that they might take hold of his words,
that so they might deliver him unto the power and authority of the governor.
And they asked him, saying, Master, we know that thou sayest and teachest rightly,
neither acceptest thou the person of any, but teachest the way of God truly:
Is it lawful for us to give tribute unto Caesar, or no?
But he perceived their craftiness, and said unto them, Why tempt ye me?
Shew me a penny. Whose image and superscription hath it?
They answered and said, Caesar's.
And he said unto them, Render therefore unto Caesar the things which be Caesar's,
and unto God the things which be God's.
And they could not take hold of his words before the people:
and they marvelled at his answer, and held their peace."
Luke 20: 21-26.
The preacher went on to elaborate on a fictitious question or two that could have followed that can easily be applied to our own heart.
If the conversation continued at that point, what would they have replied instead of holding their peace? Perhaps they would have asked Him: "If the tribute money then goes to Caesar because his image is on it, what do we render to God?" To which the Lord would have probably asked: "Whose image and superscription is on you?"
What a soul searching question this is,
and doesn't such a question deserve an answer?
How about one from the Bible? We can't find a better answer to a question like that anywhere else:
"And God said, Let us make man in our image, after our likeness:
and let them have dominion over the fish of the sea, and over the fowl of the air,
and over the cattle, and over all the earth,
and over every creeping thing that creepeth upon the earth.
So God created man in his own image, in the image of God created he him;
male and female created he them."
Genesis 1: 26-27.
What a responsibility we have as part of God's marvellous creation to fulfil the role we were created for! However, this is not as daunting as you may first think. Perhaps after a few lines from my heart to yours you might be either challenged as to which direction your life is headed, or you may be comforted to understand just how precious you are to the One whose image you and I bear.
Of course not much has changed in essence since this incident happened as recorded in the Bible; for we have to pay our way through taxes, rates and utility bills etc., to the powers that be, and most if not all of us benefit from the resources for which we are paying. And we all must respect those who are in leadership whether or not they are right or wrong in carrying out their responsibilities.
But here is the thing -
while we are alive and have breath we owe our devotion to the One who gave our lives to us!
It is a rather sad fact that most people feel that God is holding out on them, and refuse to surrender anything to Him let alone everything! And all the while in doing so they are denying access to the only One who 'can fully satisfy the longing soul and fill the hungry soul with goodness.' (See Psalm 107: 9.)
What is it that keeps people away from the Master of all Masters? It is the presence of sin in their lives that separates us from Him and deceives everyone into thinking that we do not need God in our lives, when the opposite is the truth.
The coming of Jesus into the world all those years ago was not to give us a story to tell at Christmas, which for many has been reduced to 'fairy tale' status, and bears no relevance to the needs we have in 2020!
But the truth is - He did come, and He came with a specific purpose. The Bible tells us: "Christ Jesus came into the world to save sinners". I Timothy 1: 15. God gave to mankind His law to reveal to everyone their need His mercy. No one can ever keep His perfect law because basically it is reflection of His perfect, pure, and holy character. The Bible tells us of the law that 'it is our 'schoolmaster' to bring us to Christ'. (See Galatians 3: 24.)
Just take an honest look at the Ten Commandments in Exodus Chapter 20, and you will understand how unlike God in our character we really are! And when we understand our dilemma we can then begin to appreciate that only God in His righteousness can solve this issue, and that is the reason why Jesus died on the cross.
This is how people are saved from the eternal consequences of their sin. He has done all that is necessary. We cannot make any contribution other than comply with God's requirement to acknowledge our sin before Him, repent of it, and trust in His beloved Son with all our heart.
The words of the hymn writer express beautifully what our response ought to be to such great love and mercy to the likes of people like ourselves:
'Were the whole realm of nature mine,
that were an offering far too small.
Love so amazing, so divine,
demands my soul, my life, my all.'
- Isaac Watts
And so if we were to go back to the question: 'and what do we render to God?' answered by the all important one: 'whose image is on you?' What would your answer be?
Surely it ought to be something like this: 'I owe to the living God whose image I bear, whose love towards me is beyond comprehension all that I am and have!' And seeing as: 'tribute to whom tribute is due' applies to ourselves, then all of us owe to God all that are and all we have!
So what holds us back? Do we still think that God is holding out on us? Do we really think that we are going to lose out in any way if we surrender our all unto Him?
Let me tell you as I know by experience, God will never withhold from one of His people any good thing, seeing as He went to the extreme to make us His own in the first place. This is how the Bible says it: "He that spared not his own Son, but delivered him up for us all, how shall he not with him also freely give us all things?" Romans 8: 32.
Those to whom we give tribute in this world do not benefit us in the same way God does for those who withhold nothing from Him. We not only have a home in heaven to look forward to, but we have the promise of His presence with us every day. And everything He imparts to His people by far exceeds the value, the glory and the strength of the best this world could ever give.
The life He gives
"The thief cometh not, but for to steal, and to kill, and to destroy: I am come that they might have life, and that they might have it more abundantly." John 10: 10.
The satisfaction He gives
"Whosoever drinketh of the water that I shall give him shall never thirst; but the water that I shall give him shall be in him a well of water springing up into everlasting life." John 4: 14.
The quality of Life He gives
"The path of the just is as the shining light, that shineth more and more unto the perfect day. The way of the wicked is as darkness: they know not at what they stumble." Proverbs 4: 18-19.
His Truth
"Ye shall know the truth, and the truth shall make you free." John 8: 32.

The liberty He gives
"If the Son therefore shall make you free, ye shall be free indeed." John 8: 36.
The peace He gives
"Be careful for nothing; but in every thing by prayer and supplication with thanksgiving let your requests be made known unto God."
And the peace of God, which passeth all understanding, shall keep your hearts and minds through Christ Jesus." Philippians 4: 6-7.
Pure Joy
"Jesus Christ: Whom having not seen, ye love; in whom, though now ye see him not, yet believing, ye rejoice with joy unspeakable and full of glory." 1 Peter 1: 7-8.
Heavenly riches
"[He] hath raised us up together, and made us sit together in heavenly places in Christ Jesus: That in the ages to come he might shew the exceeding riches of his grace in his kindness toward us through Christ Jesus." Ephesians 2: 6-7.
Grace, Peace & Promises
"Grace and peace be multiplied unto you through the knowledge of God, and of Jesus our Lord, According as his divine power hath given unto us all things that pertain unto life and godliness, through the knowledge of him that hath called us to glory and virtue: Whereby are given unto us exceeding great and precious promises: that by these ye might be partakers of the divine nature ... " 2 Peter 1: 2-4.
Well, as you can see for yourself, God doesn't give to those who fully surrender to Him anything by half measures. So be sure to give to Him that which is rightly His and just you wait and see what there is in store for you as a result.
"Now unto him that is able to do exceeding abundantly above all that we ask or think, according to the power that worketh in us,
Unto him be glory in the church by Christ Jesus throughout all ages, world without end. Amen.!
Ephesians 3: 20-21.

There is but a step of faith between you and the One whose image you bear.
Why not take it today?
Here's how - It's as simple as 'ABC'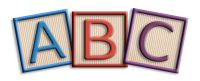 ~~~~~

>>

Do you have any

questions

or comments

about the above thoughts

I would

love

to hear from you -
why not say

hello

down below!

♥