When God Speaks
Posted on
While on a walk a little while ago I was recollecting a message I heard online, and the speaker shared a memory he had of how the Lord 'spoke' to him during an intense period of suffering prior to the death of their baby daughter. It came as a reminder to him of a particular verse of Scripture that perfectly fitted his situation to give to him and his wife hope in the midst of their gloom.
He used this as an illustration in order to make a point to bring comfort and encouragement to people who are going through a season of suffering, to trust that the Lord is there as He promised His people He would be even in the darkest moments of life.
My husband reflected for a moment or two and said: 'God doesn't speak to me like that! I wish He would. Others get to 'hear' God speaking to them but I don't!"
I thought for a moment and whispered up a little prayer for wisdom, then answered: "I believe the Lord speaks to everybody, but we are rarely quiet enough to hear Him. There is too much noise in the lives of most of us to allow God to be 'heard'!
When God speaks and is heard, it isn't because the one who is listening is any better than someone else, because all God's people are precious and loved beyond reckoning to Him, and He desires to be heard by them all. What He wants is for each of His people to value the quietness and stillness enough to arrange some of our own so we can get in tune with Him.
But how does He communicate with us? After all, can anyone really hear Him nowadays? Most definitely yes! But I am not talking about hearing an audible voice, I am speaking of what the Bible describes as 'a still small voice' that is on a totally different wavelength to what our ears pick up.
Firstly, let me help you to understand that God loves every member of the human race so much and is not willing that anyone should perish. Sadly it is the presence of sin in the life of an individual that separates them from God and His very best for them, for time and or eternity.
So, for those people who are not familiar with what the Bible says, He will often give that person a 'wakeup call'! Perhaps through a newsworthy event such as this awful Covid crisis, or through the death of a loved one, or perhaps through a narrow escape. He may speak through the birth of a baby, or maybe through the marvel of creation itself.
He is not limited as to how He is going to get somebody's attention.
He is Sovereign after all!
God has a way of tugging on the heart strings in order to bring them eventually by faith to the cross where Jesus died as their Substitute. He will meet them there with abundant mercy and forgiveness, the power and authority to live a new life, and the promise of a home in heaven soon to come.
What an amazing package this is! Although this is free to those who trust in Him with all their heart, remember, all this had to be paid for. It might be free for us, but it cost God His very best. It cost Him His Son; His only Son in whom was all His delight!
But He is a delight to all who trust in Him also; for Jesus is a living Saviour, and He promises His constant companionship, so we will never be all alone on our heaven bound journey ...
"... for he hath said, I will never leave thee, nor forsake thee."
Hebrews 13: 5.
The Lord Jesus tells us that He is the Good Shepherd and those who have trusted in Him are likened unto sheep - sheep who were once astray but now by His grace have become His sheep. And this is what He said about this wonderful aspect of the relationship we have with Him:
"I am the good shepherd: the good shepherd giveth his life for the sheep ..."
"I am the good shepherd, and know my sheep, and am known of mine ..."
"My sheep hear my voice, and I know them, and they follow me:
And I give unto them eternal life; and they shall never perish,
neither shall any man pluck them out of my hand."
John 10: 11, 14, 27-28.
Today we are privileged to either have a Bible of our own or we have have access to one. This is the reliable source of God's Word, and how He speaks to our hearts. This is the final say so.
But what happens when we are possibly aware that God is speaking to us personally? Does He even do this nowadays? Once again I would have to say absolutely yes!
How does He do this? The same way He uses to get the unbeliever's attention! Again it could be through life's circumstances, or through His marvellous creation. Maybe through the lyrics of a song or hymn, or even through what appears to be a coincidence etc., and a whole host of other ways. Once again ...
He is not limited as to how He is going to get our attention;
for He is God, and He is Sovereign.
But one thing is for certain, and this is of utmost importance: whatever thought has come into your heart as a result of something you have heard or seen, for you to know it came from God, it absolutely must be verified by the Word of God. As in my case when I suspect that the Lord is communicating something to me, it usually reminds me of a verse or passage of Scripture from where I get the lesson I need to learn or the truth He was conveying through whatever means He used to grab my attention.
As I shared with a loved one recently, a simple little sparrow ought to remind us of the intricate care of our heavenly Father for us; for it was our Lord who said: "Are not two sparrows sold for a farthing? and one of them shall not fall on the ground without your Father ... Fear ye not therefore, ye are of more value than many sparrows." Matthew 10: 29-31. Well, when he sends one little sparrow to sit on the roof top in view from my kitchen window almost every day, I get the feeling that the Lord is telling me something. :)
How about gazing up into the night sky and seeing all those stars out there. Did you know each one has been named by God who made them? At such a magnificent sight I remember the words of the Psalmist beautiful words:
"The heavens declare the glory of God; and the firmament sheweth his handywork.
Day unto day uttereth speech, and night unto night sheweth knowledge.
There is no speech nor language, where their voice is not heard."
Psalm 19: 1-3.
"When I consider thy heavens, the work of thy fingers, the moon and the stars,
which thou hast ordained; What is man, that thou art mindful of him?"
Psalm 8: 3-4.
And a question like that always leads us back to the abundant grace and mercy of God for such unworthy folks like ourselves!
The scope is limitless because God is limitless, and the Christian life is a wonderful relationship with such a One as this! He has gone to the ultimate length to draw us into a precious relationship with Him. But this is by no means a silent and lonely walk.
Our Christian life is a vibrant relationship with the living God, and our communication with Him is a constant two way conversation, which explains why there may be times when He speaks to us when we are not reading our Bible.
I believe the secret to hearing God's voice 'speaking' to us is allowing 'the word of Christ dwell richly in the heart in all wisdom'. (See Colossians 3: 16.) With a heart full of the Word of God and the love of it there is plenty of scope for God to speak and be heard.
The relationship we have with our beloved Lord and Saviour ought to be one that is deepening and becoming more enriched with every passing day. This is His desire for us, so that when we reach the end of our journey on earth and it is time to be received into His presence He will be no stranger to us, nor us to Him. We will know Him that well because He will have been speaking with us along the way - and we will have been listening.

Is it possible that you 'hear' God speaking to your heart while reading this today?
The Bible says 'To day if ye will hear his voice, harden not your hearts" Hebrews 3: 15.
Now is the time to trust Him and begin a brand new life all cleansed and forgiven and ready for heaven.
Here's how - It's as simple as 'ABC'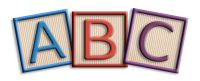 Related Subject - "A Whisper in the Wind" CD - Whichever way you turn God is speaking. The question is - are you listening?
~~~~~

>>

Do you have any

questions

or comments

about the above thoughts

I would

love

to hear from you -
why not say

hello

down below!

♥