Come, Sit With Me
Posted on
Every now and then my mind goes into thoughts about a particular Bible account that has to be among my favourites. It wouldn't be the first time I have written about the incident I am about to cover once again but this time I am looking at this from a slightly different angle. Each time I muse over the happenings in a home in Bethany something new crops up equally as lovely as the last thing I found.
Please allow me to take you back once again to Luke chapter 10 where we read about Martha and Mary:
"Now it came to pass, as they went, that he entered into a certain village:
and a certain woman named Martha received [Jesus] into her house.
And she had a sister called Mary, which also sat at Jesus' feet, and heard his word.
But Martha was cumbered about much serving, and came to him, and said,
Lord, dost thou not care that my sister hath left me to serve alone?
bid her therefore that she help me.
And Jesus answered and said unto her,
Martha, Martha, thou art careful and troubled about many things:
But one thing is needful: and Mary hath chosen that good part,
which shall not be taken away from her."
Luke 10: 38-42.
Mary has always been an inspiration to me, and a long time ago someone very dear to me told me something that was a great encouragement to my soul. This is what he said: "Study yourself to be a Mary; the one who 'sat at the feet of Jesus and heard His Word.' If you want to know what is in the heart of the Lord Jesus, this is the place where you will find it. And when you do, you will know what He wants you to do." (Robert McPheat.)
This has to be among of the very best words of advice I have ever heard. I will never forget those loving words of encouragement as long as I live; because I live in the good of such advice every day!
And I would encourage everyone reading this to do the same; for you will never regret such advice.
Mary had an insight into the Lord's character that very few understood. She knew who He was and why He came and it showed in her actions when under pressure. And there was something about her quiet confidence in her beloved Lord that made it easy for other people to trust the Saviour for themselves. The Bible tells us that:
"... Many of the Jews which came to Mary,
and had seen the things which Jesus did,
believed on him."
John 11: 45.
And although what I would like to convey to you includes Mary, I want to draw your attention this time to Martha, because I believe she gets more than her fair share of bad press whenever this account is read and spoken about.
Even while searching for other's thoughts about Martha, I could not find one article or even one picture that showed what I believe was the Lord's understanding of Martha. And I am very deeply persuaded that what we are often taught isn't necessarily what the Bible is actually teaching!
Let us set the scene once again and see the Lord sitting and quietly speaking to all that were in Martha's home. Everyone was listening but perhaps only one person was actually 'hearing' Him ... and that was Mary. There she was, at His feet and soaking up every word, every breath, every inflection, and every gesture.
His words were not just teachings but they were life to Mary, and she was totally immersed in the truth He was expressing. Perhaps if she were to have been asked about their value to her, she may have replied something like this: "I have esteemed the words of his mouth more than my necessary food." Job 23: 12
Now let us step back for a moment and notice something going on in the kitchen area of the house. Martha is busy! But something is wrong! She is a little heavy handed with pots and pans. Perhaps she is sighing a little more than she would have done some other time. Her heart is hurting and she is irritated. And suddenly, she had enough!
She left the kitchen and waited politely for a moment to break in and appeal to Jesus for some help. The very presence of her sister sitting so content and listening with such deep interest was probably making Martha feel even more agitated!
For a moment of time the Lord in His kindness and mercy gave to Martha His undivided attention with a gentle but profoundly deep admonition. He said: "Martha, Martha, thou art careful and troubled about many things: But one thing is needful: and Mary hath chosen that good part, which shall not be taken away from her."
I don't think it is too great a stretch of imagination to hear the unspoken invitation of the Lord to Martha to 'come, choose the good part as well while you can - the catering can wait for a bit.'
In that silent moment while Martha was contemplating what to do, perhaps she saw her sister gently gesturing her to 'come sit with me, and listen to our beloved Lord'.
I have every reason to believe that something like this must have happened because at a later time in John's Gospel we read of Martha in the kitchen once again, but something is different, this time she is happy and content to serve while others are reclined at the table with the Lord.
And if ever there was a time for her to feel a little agitated it would have been this time, because this is the occasion when Mary honoured the Lord with her extravagant gift of anointing and fragrant oil, but the Bible doesn't mention anyone being upset about what Mary did ... except Judas the betrayer! Something must have happened to her heart to change her attitude and brighten her demeanour. (See John 12: 1-8.)

Could it be that she chose to accept Mary's invitation to 'come, sit with me' at the feet of Jesus?
Well, the Bible doesn't say so, but I do believe that it is safe to assume this is what she did, because there is no one like the Lord Himself to have such a marked effect on a person's whole outlook on life.
I am sorry that a look at Martha in this light is very rare but I believe this is very much in keeping with the character of the beloved Lord that I have come to know and learned to love. I know He wouldn't have left disgruntled Martha still disgruntled after speaking to her with such compassion and understanding.
How about you? Is life so demanding that you are feeling suffocated while others appear to be unfazed. Let me tell you that the advice I was given long ago is rather like the gesture of Mary to 'come, sit with me'.
To me it was a wonderful invitation come and sit at the feet of the Lord, and hear His Word for myself. And it has not only been a delight to my soul but I believe it has been a delight to His also. After all, his love is supreme and very tender, and I am sure that it must warm His heart if we hear Him when He speaks!
So here is my invitation to you to 'come, sit with me!' Leave the busyness, and the hustle and bustle aside for a while just to hear a word or two from the heart of the Lord to yours. You will be forever glad you did! Oh, and everything that was important and demanding attention will all get done just the same, only now, it will be accomplished with peace in your heart like never before.

The Lord Jesus is waiting long and patiently for you to trust in him with all your heart.
You too can know the joy in your heart of 'hearing His Word' and the assurance of a home in heaven.
Here's how - It's as simple as 'ABC'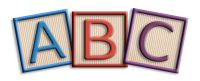 Related Articles - * Serenity * I Believe In You
~~~~~

>>

Do you have any

questions

or comments

about the above thoughts

I would

love

to hear from you -
why not say

hello

down below!

♥