Daddy, Are You Listening?
Posted on
We were at a cafe having a little bite to eat after a busy day. An empty table in my view was quickly occupied by a young father and his little boy, probably about aged four. While they were waiting for their food to arrive they chatted together but I noticed the daddy was a little distracted! He was occupied with his mobile phone just out of sight of the child ... but I could see ... being the 'people watcher' that I am! (Some say I'm being nosey but I tell them I'm being ... 'observant.') :)
Anyway, give the father his due, he was quite attentive to his little boy ... most of the time! Well, there were a couple of times when this was not the case. Once when he was in conversation with someone he had called. And then there was this one more time when the little boy asked his dad something - daddy was unresponsive! So he tried again proceeding to call to him over and over, but again unresponsive. He tried again, and once again without success. Out of frustration he raised his voice and said: 'Daddy, are you listening?' To which the dad was snapped out of his mobile trance to give to his lad the attention he needed.
At last the mobile was closed and placed in his back pocket so he could resume his conversation with his son.
Thankfully, this fortunate little lad the attention from his Dad he was craving, which warmed my heart. However, it was the little boy's question to his daddy kept ringing in my ears. ....
You see, I have a Father in heaven, and so does every child of God who has been born into His family through faith in what His Son Jesus accomplished on the cross in suffering in the place of needy sinners.
There will never be a time when He is distracted and we cannot have a audience with Him. He invited us to draw near to Him and He will draw near to us. (See James 4: 8.)
He hasn't invited to us to approach Him because we need His company,
even though we do, but because it is our company He desires!
He has gone to ultimate lengths to restore what was taken away and spoiled when sin came into the world. Before that day, He came regularly for fellowship and to enjoy the company of Adam and Eve, but when Adam sinned that sweet relationship was ruined!
As usual, He came to spend a while with them but from that moment they hid from His presence, and the human race has been doing that ever since.
God, out of love and mercy to helpless folks like us reached out with the remedy for our relationship problem with Him. We can and will be restored to Him through faith in the perfect work and in the Person of His beloved Son. His Son is the only remedy and the only way. There is nothing we could ever conjure up that could or would ever do just as well!
The reason for this is because the ultimate Son always had an unbreakable relationship with His Father
all the way through His life on earth ... with one exception, and only one!
He who said: "Father, I thank thee that thou hast heard me ... thou hearest me always." John 11: 41-42, experienced for the first time in eternity what it was like to be separated from God. He felt the desperation of crying to Him and getting no answer ... "My God, my God, why hast thou forsaken me?" Matthew 27: 46. He cried because, such is the greatness of our sin He bravely bore that God who is holy could not look on Him and had to turn away! The greatness of the work He accomplished there in those dark hours on the cross demands our humble submission and complete trust. And God responds to such trust creating in all that do a clean heart from which a new life flows.
But every child of God needs to know that there isn't a moment of the day or night when the timing isn't right to draw near to our loving Heavenly Father. The way is always open and His people are always welcome. He is always attentive to the heart cries of His people and is never too busy looking after the universe, stars, black holes, and white dwarfs etc., to be attentive to you personally when you lift your heart to Him.
If you are truly His own dear child, then: 'Daddy, are you listening?' is something you never need to ask Him. We can come into His very presence with our burdens, with our sin to confess, with all our joys and sorrows. He values an intimate relationship with His people and proved this when He demonstrated just how much He was willing to pay.
" ... While we were yet sinners, Christ died for us."
Romans 5: 8.
How much value do you place on a relationship with Him?
"Draw nigh to God, and he will draw nigh to you ... "
James 4: 8.
"The LORD is nigh unto all them that call upon him,
to all that call upon him in truth."
Psalm 145: 18
~~~~~
SPECIAL ANNOUNCEMENT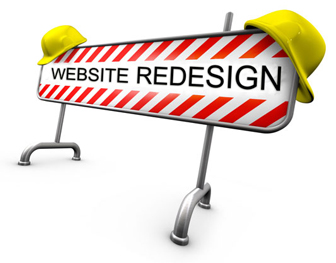 Rest a While is currently having a makeover. This is a regular occurrence that takes place around about every three years because the company that powers this website called 'CREATE' has also updated their software. So there is usually some work going on in the background in order to make visiting Rest a While an enjoyable experience.
You will notice a few changes but overall, Rest a While is the same ... but a little different! Enjoy :)
Oh, and just one more thing ... I am looking forward to resuming my video work in the not too distant future if all goes well.
~~~~~

>> Do you have any questions or comments about how the Lord may be speaking to you? I would love to hear from you -
why not say hello down below! ♥