The world is looking for someone to rectify all of its problems. Someone who has all the answers to the mess we are all in.
Great campaigns are held in order to find that one special person with what it takes to rectify the multitude of dilemmas we are currently in.
But have you noticed, every elected man or woman is never able to measure up to their own personal standards let alone the goal they set for themselves while campaigning. It is impossible for them to do so because there is either not enough people to back them up or simply not enough time to implement their cause.
Earlier this month we had a general election. There were several weeks of door knocking, banner raising, public meetings, and flyer distributing in the effort to win supporters. Each stated their claim for our vote but many of them were in favour of questionable trends which appears to be sweeping the scene, and I personally didn't want to be associated with the trends and groups these candidates were promoting and supporting.
Someone asked me on voting day who I was going to vote for.
Here in Jersey every person has the right to either vote or not to vote. I am one of those people who do not exercise my right to vote. Needless to say when I told them that I do not vote that went down like a lead balloon!
This gave to me the opportunity to tell them why, and to speak about my beloved Lord and Saviour Jesus Christ of whom I am sure has everything under His complete control. 'My Man is In', I told this person.
I believe in the power of prayer and this is why the Bible tells us to pray for the folks in Government, not to vote for them!
Prayer power is mightier than people power.
The person who was clearly agitated with me for not voting told me that this is possibly why we have the problems we do in society today. I had to kindly but firmly disagree.
You see, the problems we see in the world today are not there because we did or did not vote, or because we did or did not have an active interest in politics but solely because the living God is not welcome in most of society today. Sin in the heart of mankind is the root cause of the problems we have and will never be solved in accordance with human reasoning.
The living and true God is the only One with the answers if only we as individuals were prepared to humble ourselves before Him and allow Him to lift us up to be the people we were meant to be.
He is the source of all the life we could ever long for and so much more. All this is acquired in, and through faith in His beloved Son who is the demonstration of the character and supreme love of God to us in our helpless state.
I feel like a bit of a lone campaigner in a hostile environment at times, but that doesn't matter to me. This doesn't stop me from wanting to shout from the housetops that:
'There IS a Man' and I know Him.
>> We don't need the empty promises of men but the: 'exceeding great and precious promises' of God. 2 Peter 2: 14
>> We don't need to see the right people 'in' to make us happy, we need the One who is the giver of: 'joy unspeakable and full of glory' even though we cannot see Him. 1 Peter 1: 8
>> There is no one in this world who can establish the peace we're all looking for like the One who is the giver of: 'peace that passes all understanding'. Philippians 4: 7
>> And freedom does not come with democracy it comes through God's remedy to all oppression - the Son of God who said: 'If the Son therefore shall make you free, ye shall be free indeed'. John 8: 36
So, there you have it - God's remedy for the needs of the human race if only we would accept it ... or should I say ... Him!
Well, the campaigners have come and gone, candidates have been voted in or voted out, banners and posters have all been removed and its 'business as usual', as if nothing happened. So much expended passion for so little reward!
What the world is missing out on! Only those who dare to trust in Him against all odds know what is really like to not only 'have a life' but to revel in the One who said:
"I am come that they might have life,
and that they might have it more abundantly."
John 10: 10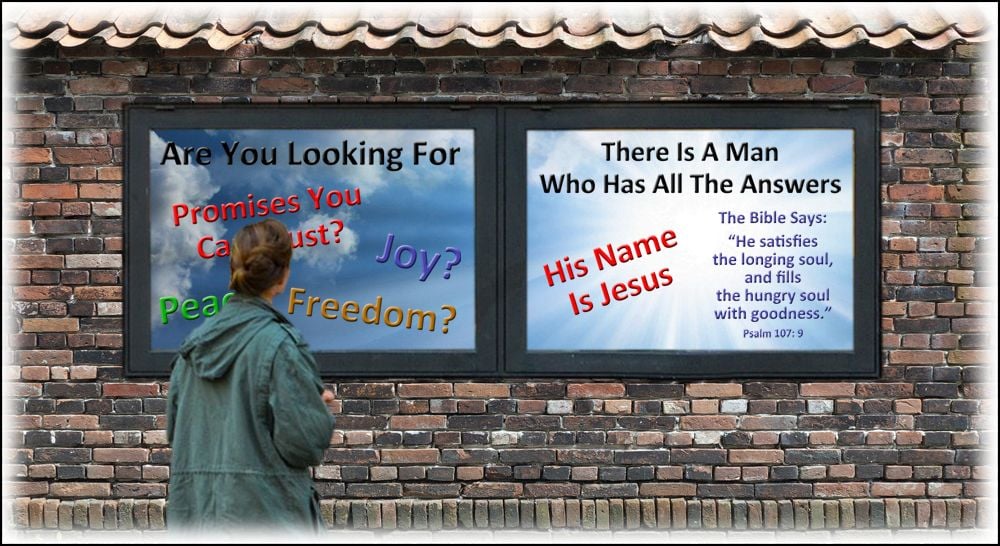 Here's my latest video,
which is not altogether unrelated to the subject of this Blog.
Enjoy :)
at YouTube
~~~~~

>> Do you have any questions or comments? I would love to hear from you - why not say hello down below! ♥