Closer than a Brother
Posted on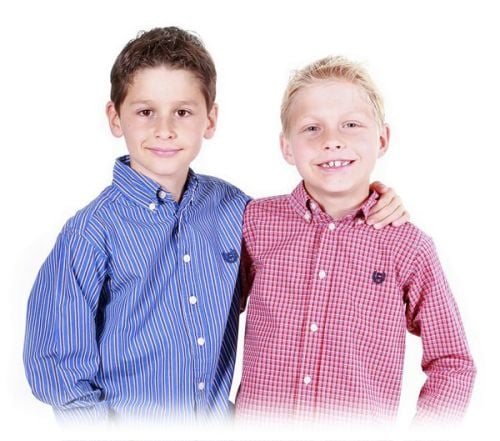 "... There is a friend that sticketh closer than a brother."
Proverbs 18: 24
It was about this time last year and we were out for a walk along the promenade on the south coast of our Island. The autumn air was chilly and a stiff breeze was chilled our faces as we walked into it. Our return journey was to be a little more comfortable.
We stopped for a refreshing and warming beverage at one of the last cafes still open before shutting down for the winter season. Sitting at a window that overlooked the white sandy beach I saw two young boys playing outside. (Young blood is evidentially tougher than mine!)
First they gathered seaweed to make a makeshift goal and played a game of footie for a while. Then they took turns to build around each other some kind of sculptured vehicle. Lastly they wrestled together, play fighting and rolling around in the sand trying to pin each other to the ground. After a fun filled time they finally they left walking and talking until they disappeared from view.
How lovely it was to watch them playing and just enjoying each other's company. It was refreshing to see real play in action instead of the usual way young ones pass their time nowadays with head bowed peering into a small device in the palm of their hands! I can't help wondering if they were still friends today, and I wonder if their friendship will continue into manhood.
Watching these two lads reminded me of a time when I was just a girl about the same age as those boys, and the carefree days I had with my best friend. We spent so much time together, shared secrets together, laughed and cried together, but somehow as the years passed we drifted apart and I never really saw anything of her until the occasion of my Dad's funeral to which she attended. We embraced for a long while, and at the reception we spent quite some time catching up and getting to know each other all over again. So many lost years! We more or less promised each other we would not let our friendship slip past us again. It is a wonderful discovery to find that we have the Lord in common and after much discussion and encouragement she is now in fellowship with us in our little church family. :-)
In today's world of social media it is possible to have many 'friends'. But are they all really friends in the true sense of the word? One of my family members has over a thousand 'friends' on Facebook! Imagine that! However I was saddened to observe that when he was in genuine distress he could have done with at least one of them to draw near in companionship - but nobody showed up! Well, at least he knew there was an open door and a welcome for him in our home. This goes to show that social media can at times belittle what true friendships are all about.
In my humble opinion a true friendship is one of complete trust
and unselfish investment in the other person's welfare.

And if that friendship is grounded in Christ it is a treasure indeed. It is a relationship that will never end and will continue to be appreciated in eternal realms. What a rarity a friendship like this is!
If you have a friendship with somebody like this, then you have something very precious indeed. Don't for one moment ever take it for granted. Guard it and care for it because it is a gift from God. This is something doesn't necessarily need to evolve over time but can occur right out of the blue. All it takes is honesty, and complete trust at all times.

"... They that feared the LORD spake often one to another:
and the LORD hearkened, and heard it, and a book of remembrance was written before him
for them that feared the LORD, and that thought upon his name."
Malachi 3: 16
When the Lord Jesus was alone with His disciples in the upper room the night before He was crucified, He did something interesting but rather unusual. It was customary and common courtesy for the feet of guests to be washed and refreshed before dining. This was usually performed by the household servant. But in this case it was just the Lord and His disciples who were there. The bowl of water and a towel was in place, but no one volunteered to perform this service and so it went undone until the Lord Himself assumed the servant's role.
"He riseth from supper, and laid aside his garments; and took a towel, and girded himself.
after that he poureth water into a bason, and began to wash the disciples' feet,
and to wipe them with the towel wherewith he was girded."
John 13: 4-5
No one understood what the significance was of what He was doing there and then but He told them that would understand at a later time, (v7). However, we now understand that what He was doing was an example as to what we ought to be doing for each other. I'm not talking about the actual act of feet washing here but in a spiritual realm I am speaking about our role in servitude towards each other as God's people.
Let's break this down - If in the Bible water speaks of the Word of God, feet speak to us of our walk and lifestyle, and foot washing speaks of humble service and care, then it stands to reason that each of us have the opportunity to follow the Lord's example. When we understand what He was really communicating here, then we too can rise to the call to become a Barnabas type of character who was known as the son of consolation, true friend and an encourager of God's people.
What better way could one Christian friend serve the other than by encouraging and strengthening one another's walk with the Lord through sharing and communicating His Word? If Christians can't encourage each other to cleave to the Lord with purpose of heart who else could we go to?
Going elsewhere for council will pull us down, empty our hearts, and render us fruitless and barren.

And this leads me to draw our attention to the ultimate Friend, who is none other than the Lord Jesus, the Son of the living God. There is no friend like Him. Search the world over and you won't find anyone who has the ability to come anywhere near to the standard He has.
You see, we who are friendly with each other tend to have something or someone in common upon which to build the foundations of a good friendship, but the Lord looked in pity on the likes of us, and while we were in the wretched condition of uncleanliness He came into this world on a rescue mission. He came to do something we could not possibly do for ourselves. "He came to save sinners." 1 Timothy 1: 15. And "While we were yet sinners, Christ died for us." Romans 5: 8.
He as the true friend loved the unlovable, did the unthinkable, in order to achieve the impossible.

Who would have thought that God in all His holiness and Jesus in all His sweet perfection would have the capability of loving destitute sinners like ourselves? Who else but the Lord would have devised a plan to go and die on a cruel Roman cross in untold agonies in the place of a world of individual sinners? Who else but the prefect Son of God would have the ability to unite sinful mankind with a Holy God in righteousness?
No one could ever have done such a thing other than the Lord Jesus Himself. Those who are prepared to humble themselves before the living God, trusting wholly in what Jesus accomplished on the cross when He died as our sin bearer will find out to the joy of their never dying soul that Jesus is the Friend above all others.
Jesus is not an ordinary friend - He is the Perfect Friend!
He is in the truest sense of the word a friend indeed! When He makes a promise He keeps it always! His character and His love are constant, unlike ours! He knows us better than we know ourselves, yet He loves us anyway! Because there is nothing about ourselves that comes as a surprise to Him, He is the very best of confidants, we can unload all the inmost thoughts that trouble us knowing we are confiding in Someone who truly understands. We can call upon Him for help, wisdom, and protection and preservation. He was the One who made the greatest unselfish investment in our eternal welfare, and because of all these things and so much more we owe everything to Him for our remaining days here on earth and for eternal ages.
Truly He indeed is the 'Friend that sticketh closer than a brother.' After all, there are times when we might fall out with our siblings, but there is nothing that can sever us from the love of the Lord and lover of our souls. (See Romans 8: 35-39.)

May we ALL be found in the wonderment of this mind blowing reality, drawing from the depths of our inmost beings the love and adoration which is due to Him who 'loved us and gave Himself for us.' (See Galatians 2: 20.)

I've found a friend, O such a friend! Christ loved me ere I knew Him
He drew me with the cords of love, and thus he bound me to Him;
And round my heart still closely twine those ties which naught can sever,
For I am His, and Christ is mine, forever and forever.
I've found a friend, O such a friend! He bled, he died to save me;
And not alone the gift of life, but His own self He gave me;
Naught that I have my own I call, I hold it for the Giver;
My heart, my strength, my life, my all are His, and His forever.
I've found a friend, O such a friend! All pow'r to Him is given,
To guard me on my onward course, nd bring me safe to heaven:
Th'eternal glories gleam afar to nerve my faint endeavor;
So now to watch, to work, to war, and then to rest forever.
I've found a friend, O such a friend! So kind and true and tender,
So wise a counselor and guide, so mighty a defender!
From Him who loves me now so well what pow'r my soul can sever?
Shall life or death or earth or hell? No, I am his forever.
James G. Small
~~~~~
>> Please feel free to leave a comment below - it would be lovely to hear from you ♥
Save
Save
Save
Save
Save
Save
Save
Save