Just Like His Father
Posted on
"Then answered Jesus and said unto [the Jews], Verily, verily, I say unto you,
The Son can do nothing of himself, but what he seeth the Father do:
for what things soever he doeth, these also doeth the Son likewise."
John 5: 19.
It's interesting listening to the comments of people when they look into the face of a new born baby: 'Aww, what a lovely baby ... He looks just like his dad, or just like her mum!
I often wonder if the little baby will continue to look like dad or mum when it grows. I say that because I have observed that the distinctive features of a baby sometimes alter in the passing of time, and the infant that began looking like dad or mum ended up looking like the other parent as is in the case of my two grown up children.
Then of course there's the character which is going to develop in time. What kind of person will that child one day become? Will he have his father's calm character, or love for music? Will she have her mother's flare for cooking and creativity. Will he have the exuberance his father has? Will she have the compassion and kindness of her mother? Etc.
These are things that only time will bring out. If all is well the little baby will grow up in a home surrounded in love, and will be corrected and guided along the right paths.
This month being the time in which fathers are remembered and celebrated is a good time to think for a while about the ultimate Father and the ultimate Son, and just how much alike they are.

There is one thing for certain, when Mary and Joseph looked into the face of the new born infant Jesus they were looking at One who was certainly just like His Father and would remain so all of His short life here on earth.
Have you ever sat and wondered what God is really like? If it were possible to see Him, would He be anything like you expected? Artists of yesteryear created intricate works in their attempts to depict the essence of God in person. I can hardly imagine their attempts came anywhere near the mark; for the Lord Jesus said that God is a Spirit and a Spirit is impossible to express in tangible form.
Which reminds me of a little story I heard a while about a little boy who was feverishly scribbling on a piece of paper with coloured pencils. His mum was curious and asked him what he was drawing? Without looking up he said in a thoughtful voice ... I'm drawing a picture of - - - God!
She thought how she might reply to him, and after a moment she gently laid her hand on his shoulder and said, 'but darling, nobody knows what God looks like!' To which he confidently replied, 'they will when I have finished!' :-)

~~~~~
The Bible tells us that the Lord Jesus is:
'The brightness of [God's] glory, and the express image of his person'
Hebrews 1: 3
Which means that every part of His Personhood is an exact expression of what God is like.
So, If you want to know what God's thoughts are on women all you have to do is look and see the way Jesus was a complete gentleman and treated each one who crossed His path with honour and respect no matter who they were!
Take a look at Him with little ones crawling all over him and His appeal to be childlike in order to be accepted by God, and you will see that He has a special place in His heart for children.
If you want to know what God thinks of politics and religion just take a look at Jesus reaction and interaction with those who represented these systems in the world of that day and you will certainly be enlightened, if not rather surprised!
His compassion was incomparable, His love immeasurable. He was untainted by human disease, unaffected by sin, and unperturbed by endless distractions. He was perfect, pure, and patient. He was approachable and altogether lovely.
The way He thought with purity and power, the way He spoke in that authoritive manner, the way He looked in that soul piercing way, the way He touched with unmatched tenderness and compassion all go to express to us clearly that the world has never seen a man like this before.
Whatever it was He was doing or saying was a direct expression of the very things that God would do and say!
These are the very things that He would like you to know; for in the knowing of such wonderful things is the potential for a direct relationship with this altogether lovely Man who is alive in heaven today.
Knowing such things I might add is not sufficient to alter our eternal destiny but knowing how wonderful He is and how compassionate He is helps us to understand and trust that He is the only One who can take the burden of sin you carry far away and never to be accounted for again.
Jesus, who is just like His Father came to this earth on a mission and He wasn't going to be diverted from it until His work was done. He not only came to express in His Personhood the very likeness of God His Father but He purposed to go to the cross to suffer, bleed and to die all in the place of undeserving sinners like ourselves.
In His pure perfection He bore our imperfection. In His uniqueness He bore such as is common to us all. In His purity He bore our filth and in His loneliness He bore our separation once for all. O, that our souls may be deeply moved by such a One as this and by His pure unselfish love that took Him to Calvary's hill to suffer in our place.
When God looks upon people like us, the Bible tells us that He is: 'longsuffering to us-ward, not willing that any should perish, but that all should come to repentance.' 1 Peter 3: 9.It is God's desire that we become intimately acquainted with His beloved Son; for the more we know Him, the more we love Him. And it is common knowledge that we tend to be rather like the One we love; therefore the more we love the Lord Jesus, the more like Him we will become. That's just the way our Father in Heaven would have us to be --- Just like Jesus!
~~~~~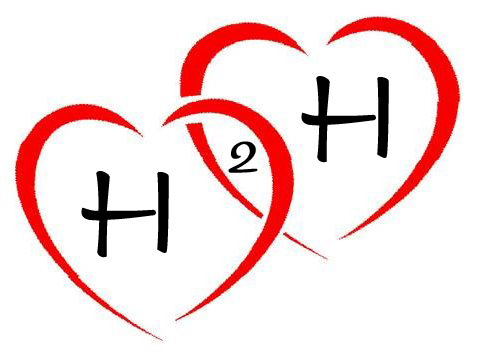 There's been a bit more work done behind the scenes of this website. And now Heart to Heart has been updated, re-formatted for all visitors including those viewing this website on mobile devices. Enjoy :-)
Save
Save
Save
Save
Save
Save
Save
Save
Save
Save
Save
Save
Save
Save
Save
Save