What We Pay For
Posted on
While on a trip to Tenerife last month we enjoyed some rather lovely warm weather and enjoyed a rest which seemed like a long time in coming but it arrived at last.
One of the things I was very much looking forward to doing was a boat trip to see dolphins in their natural environment.
We duly paid our fee and looked forward with joyful anticipation for when the day arrived. A day or two before, I began to ask the Lord for a special inspirational thought as a result of such a wonderful thing that I might be able to share with you.
I mean, could one spend time with such beautiful sea creatures and not be inspired in some sort of way?
At last the day arrived and we made our way to the area where the coach was to collect us. It was a warm and sunny day ...
Good start!
We had visions of spending the day with like minded people on this wonderful luxurious vessel we reserved and when we arrived at the port we were ushered into a long queue to wait to board.
While waiting in the heat we saw our vessel coming in with a load of people on board all looking very delighted ...
Our turn next!
However, the vessel carried on sailing further into the port away from our waiting queue. We were soon ushered into two smaller vessels which were moored closer and one or two of those waiting with us questioned those in charge as to why we were not going on the vessel we paid for.
The Spanish man didn't appear to understand English! And we all had to make do with where we were placed!
Soon we set sail out of the port into a choppy sea and I had to use all of my consecration to focus on my surroundings because I am prone to suffer from sea sickness.
But after an hour or so my strength was beginning to wane and I finally succumbed along with other unfortunate souls like me. Unfortunately everyone else soon recovered except for a small boy and me and I spent the rest of the four and a half hour trip laying down on a narrow bench feeling very unwell and shaking like a leaf with dehydration shock.
I managed to lift my head in time to see a mother dolphin and her young one curl out of the water and another one completely break the water a few metres further away and that was the extent of my pleasure for that afternoon ... Oh dear!
When Paul wasn't attending to his ailing wife he went off to collect some wonderful video footage leaving me feeling sorry for myself!
Not a very inspirational afternoon after all!
It took a couple of days to completely recover and in the mean time we made inquiries about why we were not placed on the vessel which had been advertised. After explaining that we had all been placed on the wrong vessel and I had been very unwell the travel Representative duly went off to see if we could be reimbursed in any way.
Thankfully we were refunded a small amount but not fully; for the owner of the company made his excuses and it wasn't worth arguing about. After all, we were on holiday and didn't want to create a fuss.
I don't suppose a beautiful luxurious vessel would have made any difference to my sea sickness but if we were on the vessel we paid for at least I could have been unwell in comfort :-)
~~~~~
Upon reflecting about this event we felt that we didn't get what we paid very handsomely for and although we had a token reimbursement it would be a good idea to ask the Representative to be aware of this when selling this trip to other people ... After all, if you're paying so much for something like that you ought to get what you're paying for!
Well, beautiful blue seas and happy playing Dolphins didn't end up being the source of inspiration in the end but instead I can't help but think that what you get in exchange for something you pay dearly for can be an unpleasant surprise sometimes!
Think about it, what's going to happen to us all at the end of life's journey? We all know that death marks the end of our journey here on earth and the Bible tells us why:
"...The wages of sin is death ..."
Romans 6: 23
What a mocking salary for a lifetime of expectancy!
Some feel that they deserve better than that but the reality is that none of us do. Because of who we are as members of sinful humanity we get what we have worked so hard for!
Thankfully that is not the end of the story. Where would we be without the hope the Bible offers to us in the Person of the beloved Son of God?
We would be hopelessly lost without Him that is for sure. Instead of working so hard for a lifetime for such a dismal reward, there is the grand opportunity to receive something from God that we do not deserve ... A gift ... a FREE gift!
The same verse in the Bible that tells us about the wages of sin tells us about the gift of God:
"For the wages of sin is death;
but the gift of God is eternal life through Jesus Christ our Lord".
Romans 6: 23
Life that is a gift from God isn't just life here on earth but life that is eternal beginning here on earth for us to enjoy and make the most of to the fullest degree.
The life that God has to impart is much more than life with holidays and life's pleasures but life that is abundant and that never ends when we pass away from this world into eternity.
Jesus paid very highly for this gift from God to you and me. He paid for it with His own life on the cross when He was the One who received sins wages and was punished instead of us for our sin that separates us from God.
There's nothing to do to receive this wonderful gift other than agree with God about your sin, bow the knee in humble submission confessing your need for forgiveness and ask Him humbly to be your Lord and Saviour from this time forth.
If you do you will be the happy recipient of eternal treasures found in Christ. Something not you but He paid very dearly for!
~~~~~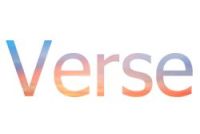 There's been a bit of work done behind the scenes of this website. Although 'Verse' is not a new feature, this is an area which has been updated, re-formatted and each of the individual poems featured are now accompanied with beautiful images. Enjoy :-)
Save
Save
Save
Save
Save
Save
Save
Save
Save
Save