Where Serenity is Found
Posted on
Having spent a while attempting to sort out my rather busy and fragmented life, I stepped back as it were to take a look at the tasks I had started and never finished, and at the many notes and ideas I had collected throughout the years, and haven't made use of yet. I looked at what I am doing now and what I very much would like to do in the not too distant future, and it all became a little overwhelming.
Like Martha in the Bible I felt cumbered about many things and I knew that I would have to simplify my life somewhat in order to accomplish that which is most important.
But where was I to start?
At the feet of Jesus was the best place to be; for all of the above things appeared to be ever so important. In fact this is the remedy for all types of dilemmas we find ourselves in from time to time.
Time alone with the Lord is always the remedy to a cluttered life.
Speaking of Martha brings me to some of my favourite characters in the Bible: Mary of Bethany, Martha and their brother Lazarus and their story, part of which is relevant to what it is I am seeking to convey.
~~~~~
The scene is set, there's a house full of people and Jesus is the centre of attention. They have come to listen to His marvellous words. In the kitchen Martha was beavering away and feeling overwhelmed with the responsibility she felt was hers to cater for all her guests.
Looking for Mary her sister who had been helping her for a while she found to her dismay that Mary had joined the people and was sat right at the feet of Jesus, listening intently to every word He was saying.
Feeling burdened and left alone she quietly interrupted the Lord's discourse to appeal to Him to send Mary back to help her. Here's what the Lord graciously said to her in return:
"Martha, Martha, thou art careful and troubled about many things:
But one thing is needful: and Mary hath chosen that good part,
which shall not be taken away from her."
Luke 10: 41-42
I conjure up a picture in my mind of Mary beckoning to Martha to come and sit beside her and Martha proceeding towards her with reserve. I see her sit with her sister still a little anxious about what's going to happen when the Lord has finished His speaking until she sees Mary looking at her with that 'everything's going to be okay' look in her face. At last she settles to listen and I imagine the Lord pauses for a moment of time to flash a look of approval in their direction before He continues.
Everything was going to be just fine indeed and when the Lord finished I'm sure they both set to work together in caring for the needs of the guests. May be a little later but now everyone was happy!
Why would I come to this conclusion? Simply because sometime in the future we read of another a celebration. Lazarus had been gravely ill and died but Jesus restored this dear man back to his sisters four days after his decease!
Once again the house if full of inquisitive people but where's Martha? The Bible tells us she's serving again. But all that frustration she had earlier has disappeared.

Where troubles, cares and frustration once reigned serenity now does.
Mary of course knew the source of the peace in her heart that circumstances could never disturb. It was her beloved Lord Himself and she learned this at His feet and listening intently to His every word, and perhaps that's where Martha eventually found it as well.
True it is to say that when I remembered Mary and Martha I remembered how important it is to make the time to be alone with God with an open Bible and a prayerful heart. This has to be more precious than a daily ritual and routine, but something we cannot do without approaching with joyful expectancy. This is 'that good part, which shall never be taken away' the Lord Jesus was speaking of. Somehow when being seated 'at His feet, and hearing His Word' comes first, everything else will take its rightful place.
~~~~~
Now then, I still have a number of projects I need to finish, and I still have a great collection of inspirational thoughts yet to convey and I haven't yet, and I still need to simplify my busy life, but all that doesn't trouble me so much anymore because -
Where care, troubles and frustration and was setting in Serenity now reigns.
What a difference this has made, and nothing will ever be able to take away the treasures acquired from those precious moments alone with the lover of my soul.
And nothing will ever rob you of those treasures as well if you only make and take those precious opportunities to be found 'at His feet and hearing His word.'
Incidentally, Mary of Bethany's quiet and untroubled spirit is the subject of a brand new article just published called 'Serenity'. This is worth a few moments of your time to read it for your blessing and enrichment. Enjoy :-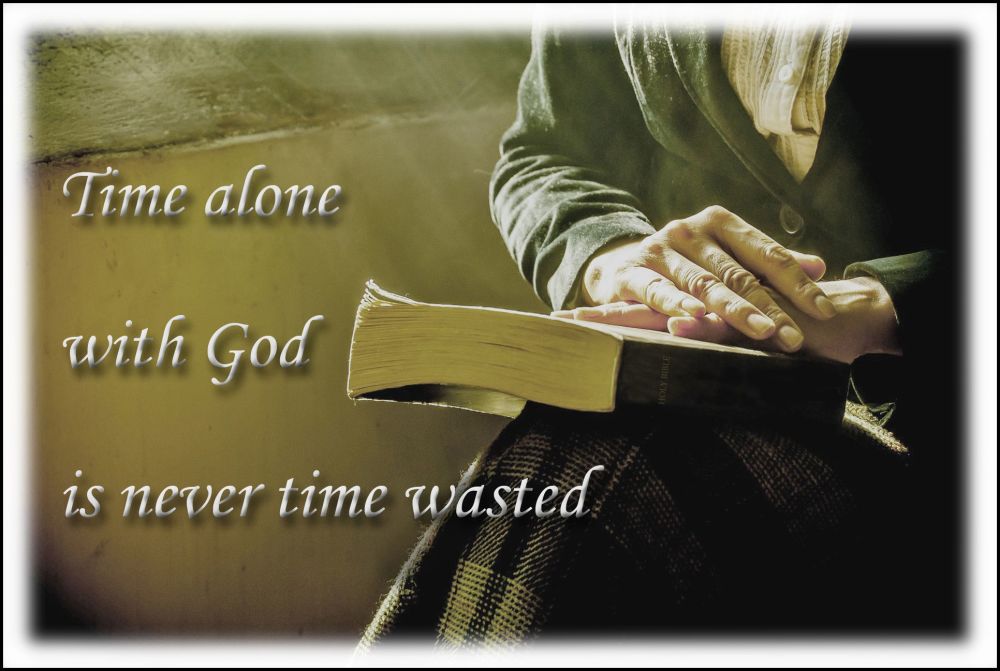 Save
Save
Save
Save
Save
Save
Save
Save
Save
Save
Save
Save
Save
Save
Save
Save
Save
Save
Save
Save