One Page at a Time
Posted on
A

n unexpected change of circumstances has altered my schedule once again! I had it all worked out. I had a plan in place as to what I would like to be doing in the next few months but something happened to change all that! When performing a small alteration to this website a little while ago I was notified that the template I am currently using is no longer supported, which means that Rest a While is going to refreshed a little sooner than I had planned!


It was only two years ago when Rest a While last underwent a makeover. This entailed some considerable amount of time consuming work, which for the most part was very enjoyable and appeals to the creative mindset I am fortunate to possess.

I think that I have a comfortable amount of time before the template currently being used will no longer be available altogether, which will allow for the transition from the old to the new. Those who visit this website regularly will notice a subtle change 'one page at a time' until the final changeover takes place.


This rather reminds me that life is a bit like that. Just when we are settled, something unexpected happens and it takes us a little while to adapt to our new circumstances. Children arrive into our lives and we go with them through their different stages of development, then they leave the nest and begin lives of their own. Then we possibly find ourselves with the responsibility of caring for our older loved ones. Dotted along the way may be job changes, location changes or even changes to our health.
One thing is for certain - life here is not going to last forever, and one day we must lay it all aside and leave. Although we know that this must happen to each one of us, we don't know exactly when it will happen. Thankfully we are given the option and responsibility to be prepared for this eventuality, so that we can know where we will be afterwards.
The large majority of people I know put the subject of their mortality on the back burner. After all, who wants to be thinking of passing when there is so much living to do? But this is the very thing that is preventing people from knowing what life is truly all about. When we're not prepared to meet with our Maker, then we get the 'it's all about me' syndrome. (Or rather sindrome.) We try to pack in all the experiences of living we can, while we can, and we seldom see any further than our own needs and wants. But when the matter of our sin has been addressed and our destination is fixed heavenward, our interests and desires transfer to those around us and for the good pleasure of a loving heavenly Father whose blessings upon His people are abounding, limitless and eternal.
G

od in His infinite grace has not left it all to ourselves to get on a right relationship with Him. If He had, then we might as well adopt the attitude of the Godless folk in days of old who said: "Let us eat, drink, and be merry; for tomorrow we die." God has demonstrated to us that He is a God of love. He did this when He allowed His precious Son to die on a cruel Roman cross in the place of poor lost sinners like ourselves.


"God commendeth
his love toward us,
in that,
while we were yet sinners,
Christ died for us."

Romans 5: 8
Having come to an understanding of this tremendous act of love, we now have the responsibility to do something about it. That type of understanding should reveal to us that we are in desperate need for the salvation God has provided through the death of His Son.

The Philippian jailor in the book of Acts was in desperate need when he cried out to the men of God he had been keeping locked up in the inmost prison: "What must I do to be saved?" The reply came speedily to his urgent request: "Believe on the Lord Jesus Christ and thou shalt be saved." (Acts 16: 30-31.) And do you know what? He did, and so did all those in his household! If they were here today, they would be able to testify to you that the life God had given to them as a result of trusting wholly upon His beloved Son had far more meaning and value than all the days of their life they had lived previously.

Some things in life we have no control over, while others we do. But being prepared for eternity is the one thing that makes sense and gives value to our days, 'one day at a time', no matter what circumstances unexpected or otherwise come upon us.

As for this website - the changes at Rest a While begin today for the next few weeks until the transition is completed, which I trust will breath new life once more into this little corner of the Internet which has been serving the global community for almost five years :-)

You are welcome to join me in this journey? If you do, you are going to find that this little website has many valuable things to offer you!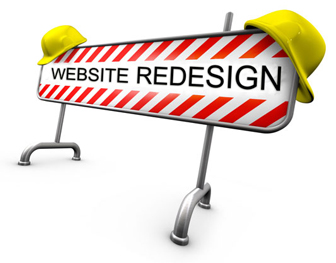 Welcome to the new Rest a While - Updated and up & running. This should be comfortable visable on all devices.
-->> New Blog coming soon <